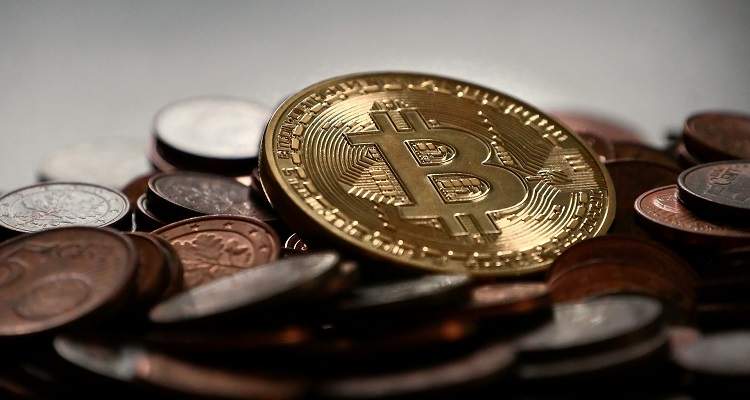 This startup promises to solve YouTube's massive demonetization problems and get content creators paid.
Tired of YouTube's terrible payouts?  So are major stars on the platform.
Controversial Singapore YouTuber Amos Yee, famous for insulting late PM Lee Kuan Yew, recently told his followers to support him on Patreon.
"Now more than 50 percent of the current videos on my channel have been demonetized, and because future videos of mine will obviously deal with controversial political subjects and [have] vulgar language, there's a very high chance that more than 50 percent of my videos will continue to be demonetized and I won't make money [off] them."
He's not alone.  Several high-profile YouTubers, including Philip DeFranco, have called out YouTube's rampant demonetization problem.
Vimeo has emerged as a solid alternative to YouTube.  The company claims that their platform has grown 80% this year alone.  YouTubers have seemingly backed Vimeo's philosophy of charging for content instead of relying on advertising.  According to former CEO Kerry Trainor,
"When it comes to monetizing that viewing experience, it's about allowing and empowering creators to actually charge for content instead of relying on a purely mass advertising-based model."
With YouTubers sick of constantly seeing their videos demonetized, one start-up claims to have the solution: blockchain technology.
The YouTube adpocalypse.
Earlier this year, The Times published a story that set off a firestorm.  Advertisements from top advertisers, including the UK government, Verizon, and AT&T, appeared in extremist and hate-filled videos on YouTube.
Major companies, including Johnson & Johnson, Nissan, and Toyota, immediately pulled out from the platform.  According to the World Federation of Advertisers, many have yet to return.
To solve the problem, YouTube implemented safeguards and changed the rules over ad revenue for videos with "sensitive content."  On the backend, users could see which videos would receive money from advertisers, and which wouldn't.  With the introduction of an appeals process, Google vowed that creators could contest videos that the platform had demonetized.
Yet, the "safeguards" have proven a nightmare for content creators.  Hundreds of users, like Amos Yee, quickly complained about losing revenue from their videos.  The rampant demonetization of videos on the platform became so widespread that users dubbed it 'Adpocalypse.'
Can blockchain and cryptocurrency truly solve the adpocalypse problem, though?
Users quickly jumped ship to Vimeo and Patreon.  On Patreon, content creators could receive ongoing pledges from fans.  The company would only charge a 5% fee from the revenue creators earn.  The popular crowdfunding platform has stated that this year, creators on the site will receive $150 million.
However, another alternative for the adpocalypse problem has emerged.  Yesterday, Brave Software rolled out the Brave Payments system on its open-source web browser.  Users who use the Brave web browser could reward their favorite YouTube creators with Basic Attention Tokens (BAT).
Former Mozilla CEO Brendan Eich launched Brave earlier this year.  Instead of offering shares of the company to investors, Eich raised $35 million in 30-seconds by offering cryptocurrency through an initial coin offering (ICO).
Here's how Basic Attention Tokens work.  Viewers could contribute cryptocurrency based on the time that they spend watching videos on YouTube.  They could also "pin" a set amount for their favorite channels.  Previously, BATs could only be distributed on a domain-by-domain basis.
+ 84% of YouTube Videos Contain at Least 10 Seconds of Music, Study Finds
YouTube content creators can sign up as individual creators.  Brave hopes that the move will enable "a direct monetary relationship between the content creator and their audience."  Unlike a recent change in YouTube's algorithm, the Brave Payments system will benefit creators "who have under 10,000 lifetime views."
Speaking about the rewards system, Brendan Eich said,
"We see big platforms exploiting the new generation of content creators who generate so much value for the platform owners, yet increasingly face sudden drops in ad revenues, and even demonetization."
In a veiled swipe at Patreon, Eich explained that content creators wouldn't have to worry about "any centralized registration-based website acting as intermediary."
Eich added that users on the Brave browser could enjoy "an ad-free experience" on YouTube without installing additional plugins.  Content creators who promote Brave would see a "'lift in contributions via Brave Payments."
"We will move to give Brave users BAT grants soon, and we have user-private ads that pay users the bulk of the revenue on our agenda, starting with trials in the first part of next year.

"This should be win/win/win for YouTube content creators, their fans, and Brave."
Eich didn't explain how many users have actually downloaded, and actively use, the open-source web browser, however.  Unless Eich manages to convince users to switch from established browsers like Firefox and Chrome, the Brave Payments system will end up another failed cryptocurrency-based initiative.
---
Featured image by MichaelWuensch (CC0)