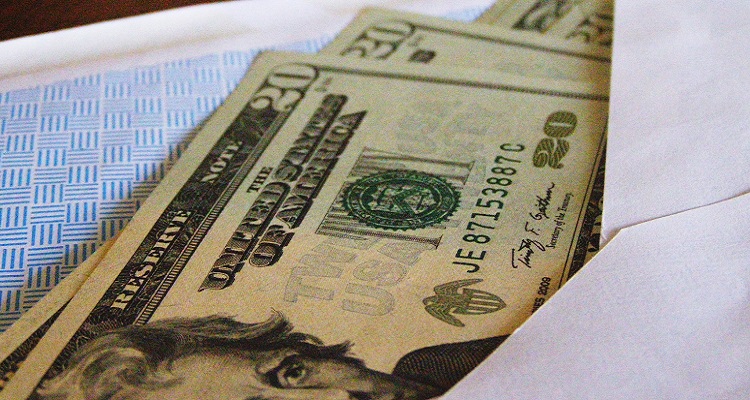 How effective are Spotify's fraud detection measures?  Not very, according to two writers who put them to the test.
Several months ago, a playlist plugging service offered popular independent musician Ari Herstand $500 for 50,000 to 100,000 plays on Spotify.  Another offered him a four-month plugging campaign for $5,000.
A third offered him 50,000 streams for just $150.  Herstand chose that one.
Herstand's songs were quickly added to a popular user-generated playlist on Spotify.  It had around 50,000 followers.
It didn't take long for the streaming music platform giant to notice. The company quickly took down Herstand's 2014 album, Brave Enough.  Through his distributor, he found out that the playlist plugging service, Streamify, had likely used click farms to generate plays.
Now, Vice News' music channel, Noisey, decided to try out Streamify.  Despite Spotify's promise to "stamp out play fraud," two writers found that their fake song could easily generate plays using playlist plugging services.
Pay for plays.
Digital Music News has covered playlist plugging services before.
For as low as $7, you could score as many as 1,000 unique plays through Active Insta Followers (AIF).  Those willing to shell out close to $5,000 could easily score 500,000 unique plays on Spotify in just 12 days.
No such law exists against this practice.  In layman's terms, artists could easily game Spotify's system using these services.  More plays mean more validation.  This, in turn, leads to premium playlist positions.  The end result?  Artists who pay for plays could attract real listeners.
Simple, right?  Morally ethical?  Not likely.
Yet, with so many playlist plugging services readily available, can we truly trust streaming numbers?
Probably not.
Case in point.  Noisey's Lasse Cato and Alfred Maddox decided to put Spotify to the test.
In a statement to Vice News' music channel, the company said that it employs algorithms and moderators to look "for suspicious patterns."
"We take fraudulent streaming activity extremely seriously.  Spotify has multiple fraud detection measures in place monitoring consumption on the service to detect, investigate and deal with fraudulent activity."
Cato and Maddox created a  track dubbed 'Cl1ckba1t.'  They added off-key bars and had people sing "cringey lines."  As with Herstand, Maddox and Cato selected Streamify to earn quick plays.  The company promised the writers 10,000 plays for just $40, a much cheaper rate than it had offered Herstand.  Cato and Maddox would receive the plays across 60 days.  They chose to receive them in 10.
The problem with fake plays.
The legality of websites like Streamify and AIF remain murky at best.  According to Billboard and Nielsen Music, they work closely with data providers to "ensure both the accuracy and legitimacy of…streaming volumes."  They reportedly have safeguards in place to "identify and exclude any irregular and excessive streaming patterns."
Yet, the popularity of these services prove one thing: despite the cost, people are more than willing to pay to inflate their metrics.
Heading back to Cato and Maddox's single, ten days had passed.  In total, 'Cli1ckba1't received 10,009 plays.  Unlike Herstand's album, Spotify hadn't detected the purchased streams.  You can still readily stream the song on the platform here.
---
Featured image by Chris Potter (CC by 2.0)