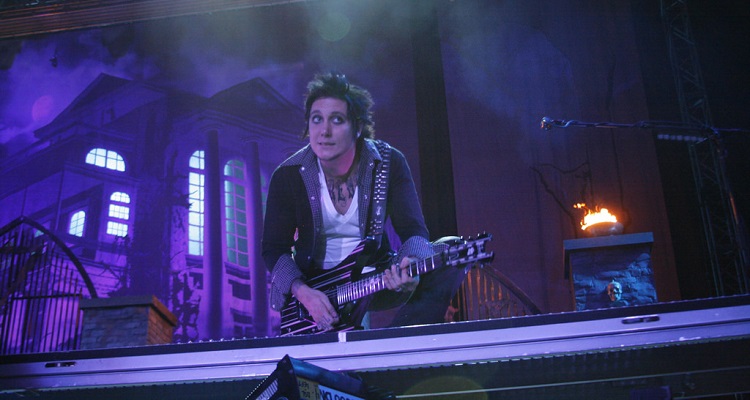 Did the Grammys actually misrepresent the Rock genre as Avenged Sevenfold claims?
At this year's Grammys, California heavy metal band Avenged Sevenfold will compete against Metallica and the Foo Fighters for Best Rock Song.  Nominated for 'The Stage,' this marks the first time that the group has received a nod for their work.
There's just one problem, though:  Avenged Sevenfold won't be in attendance.
During a Q&A session with fans on Twitter, the group explained that they felt privileged for receiving a nomination.  Avenged Sevenfold added, however, that they wouldn't attend the ceremony to protest the Recording Academy's alleged mistreatment of the Rock genre.
"Honored.  Unfortunately, they have taken 'Best Rock Song' off the telecast this year so we won't be attending.  Maybe next time."
Other songs nominated for Best Rock Song include Metallica's 'Atlas, Rise!', K.Flay's 'Blood Is The Cut,' Foo Fighters' 'Run,' and Nothing More's 'Go To War.'
CBS will air only around 12 of the awards handed out at this year's Grammys.  The rest of the 84 total awards will be presented at a private, non-televised event.
Avenged Sevenfold's tweet reflects statements made by the group last year.  Speaking about the nomination, lead singer M. Shadows told Detroit rock station WRIF,
"My whole thing was that metal… if you're getting the 'metal' award, they don't actually televise it, so no one sees it — it doesn't move the needle at all.  And I think that's what the Grammys have to get right."
He added that the genre's popularity in the mainstream didn't matter.  Rather, televising the award would actually help promote it.
"It helps everybody when the bands can get bigger.  So the 'metal' award still is a problem because literally, no one's going to see those bands or know that they're nominated, and that's an issue.  I think it needs to be on TV."
Calling metal "misrepresented in a big way," Shadows recognized that the Grammy Awards tries to achieve a fair balance.  However, he still pushed for the Recording Academy to recognize the genre.
"People will watch your program if you're giving awards to bands that deserve it and it's actually on TV, and it helps those bands push the needle forward."
---
Featured image by Nick Kanihan (CC by 2.0)