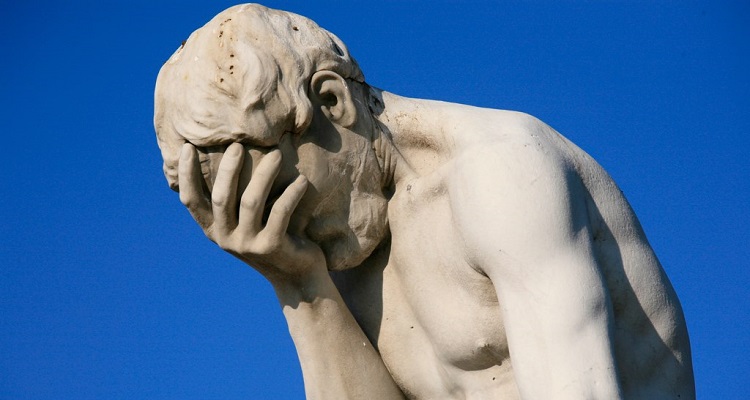 Move over, Steve Jobs.  According to Moby, he invented Apple's iconic products:  the iPod and the iPhone.
Do musicians have the right filters installed?
In an interview with New York Magazine several weeks ago, veteran record producer Quincy Jones made numerous extraordinary claims.  Among other things, he claimed that Michael Jackson stole songs from Donna Summer.  After stating a Chicago mobster had killed JFK, Jones said that he had once dated Ivanka Trump.  Calling The Beatles 'the worst musicians in the world,' he lambasted Ringo Starr's dismal musical ability.  Finally, denouncing the state of the music industry, Jones claimed that his greatest musical innovation was everything he had ever done.
After speaking with his daughters, Quincy Jones issued a formal public apology.
Now, in a new interview, another noteworthy figure in the music industry has made his own outrageous claims.
Steve who?  Did Moby really put Apple on the map?
This year, the iconic Moby has already made several fantastic declarations.
Last month, he claimed that the CIA trusted him with information about Donald Trump and Russia.  According to Moby, the secretive intelligence agency asked him to post news about the alleged collusion on Instagram.  In a promo run for his latest album, he told a Louisville radio station,
"They said, 'Look you have more of a social media following than any of us do, can you please post some of these things, just in a way to sort of…  put it out there?"
Of course, he didn't provide any evidence to back up his claim.
As part of another promo run, Moby spoke with The Guardian's Sophie Heawood.  After she called him a music pioneer, the EDM producer discussed a conversation he allegedly once had with Apple.  After the company launched iTunes, he told Apple executive Jimmy Dickson that his company would need an MP3 player.  Once its Newton device failed miserably, Moby insisted that Apple keep trying.
"A year or two later they brought me to a hotel room at the Crosby in New York, handed me the first iPod and said:  'Steve wanted you to have this.'  I said:  'You do know at some point this is going to have a camera and a phone attached to it?'  And they laughed at me and said that could never happen."
In regards to his declaration, Moby stated beforehand that most people may not believe his outlandish declaration.
"I'm hesitant to talk about this because it sounds either like nonsense, or self-aggrandizing."
Of course, as with the CIA claim, Moby didn't provide any proof to back up his claims.
---
Featured image by Alex E. Proimos (CC by 2.0)