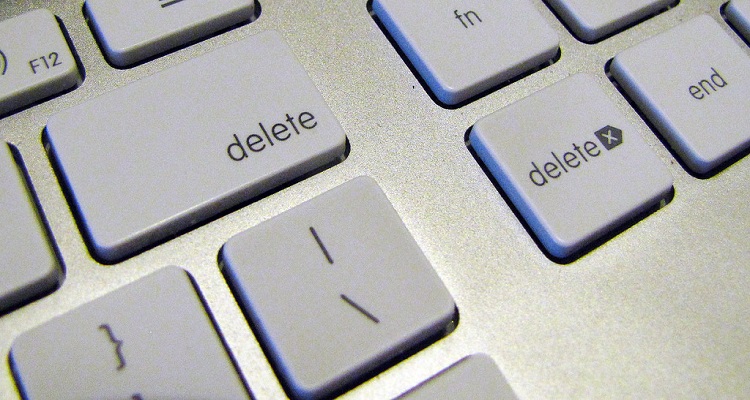 A friendly reminder: unless you download and save all of your Amazon-stored MP3s, you can bid them farewell – for good.
Underscoring the death of MP3 downloads, Amazon Music quietly scrapped MP3 imports several months ago.  The e-commerce giant decided to completely shutter its dedicated cloud music locker.
Now, Amazon is officially cleaning out some abandoned closets.
Amazon Music users have received an e-mail notifying them when they'll have to say goodbye to their MP3 uploads.  The company will remove uploaded songs from users' libraries on April 30th, 2018.
BUT, if you happen to check in, you can keep everything.  Users can choose to keep their tracks on the cloud simply by clicking "Keep my songs" under Music Settings.  That system is designed to reduce storage costs for people who have forgotten (or don't care) about their MP3s anymore.
Amazon stressed that it will not delete songs purchased (and downloaded) through Amazon Music.  Anything else, including iTunes downloads, look game for elimination.
Earlier in December, the e-commerce giant had announced that its Amazon Music Storage service would run until January 2019.  After that time, users will longer be able to download or stream uploaded tracks.  In addition, Amazon has locked out new users on its free, 250-song storage plan from uploading music.
It's a dying product, and Amazon is just managing the wind-down.  At the same time, Amazon is trying to push users towards its newer, streaming-focused services like Amazon Music Unlimited.  Also, if you're a Prime subscriber, you can enjoy a bundled streaming music service with fewer songs.
You can read the full e-mail below, originally posted on The Verge.
"Amazon Music is retiring the Music Storage service, which allows customers to upload and store up to 250 songs in a personal cloud library.  Our records indicate you have uploaded one or more songs through your Amazon account in the past.

To keep, download, and play your uploaded songs at no extra cost, simply open a web browser, go to your Music Settings and click the "Keep my songs" button to direct us to save your music to the cloud.  Otherwise, your uploaded songs will be removed from your library on April 30, 2018.

Your Amazon Music digital purchases will continue to remain securely stored for playback and download – no further action is required to retain those.  These changes will not impact your ability to stream Prime Music or Amazon Music Unlimited."
---
Featured image by Matt McGee (CC by 2.0)