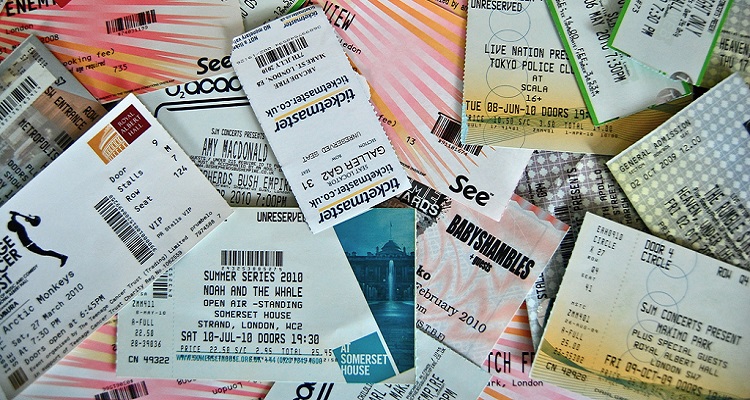 StubHub says they don't have to respect advertised discounts because its terms of agreement clearly state that it can charge additional fees.  So, buyers – beware.
A California court has ruled against StubHub in the company's bid to have a class action lawsuit thrown out.
Susan Wang first filed the lawsuit against the eBay-owned live entertainment ticket vendor.  She alleges that alongside other secondary ticketing websites, StubHub has tricked consumers into buying tickets on their website.  The company intentionally advertises "artificially low ticket prices," hiding actual prices from its customers until checkout.
Citing a case involving Banana Republic, Wang alleges StubHub has knowingly violated California's unfair competition and false advertising laws.  In 2014, consumers filed a class action lawsuit against the clothing retailer.  They claimed that that Banana Republic purposefully "lured" shoppers with deceptive sale signs offering steep discounts on items.  Cashiers would then tell customers that they couldn't honor the sales.
Wang noted that at the very end of transactions on StubHub, the ticket vendor adds substantial fees to each ticket purchase.  The company then tells customers on its website that the discount doesn't apply to every ticket.  Wang argued that once they reached the checkout page, consumers "felt compelled to go through with the purchase".
In its bid to have the lawsuit thrown out, StubHub has argued that it hasn't deceived consumers.  As an online vendor, the company has never promised consumers a discount.  As such, the Banana Republic case simply doesn't apply to its ticket listing practices.  Besides, its terms of agreement clearly indicate that it may charge additional fees.
A San Francisco judge sided with Wang, albeit partially.
Rejecting the eBay company's argument, San Francisco Superior Court judge Harold Kahn stated that Wang's case was sufficient to get "past the pleading hurdle."  Yet, he added that "it may not get her past any other hurdle."  Kahn advised StubHub's lawyers to once again present their argument as the case progresses.
According to Law 360, however, Wang may have a solid case.  In his decision against StubHub, Kahn noted that StubHub should list its transaction fees upfront.  Plus, the company's argument to "get off scot-free" may not work in the long run.
---
Featured image by Magnus D (CC by 2.0)