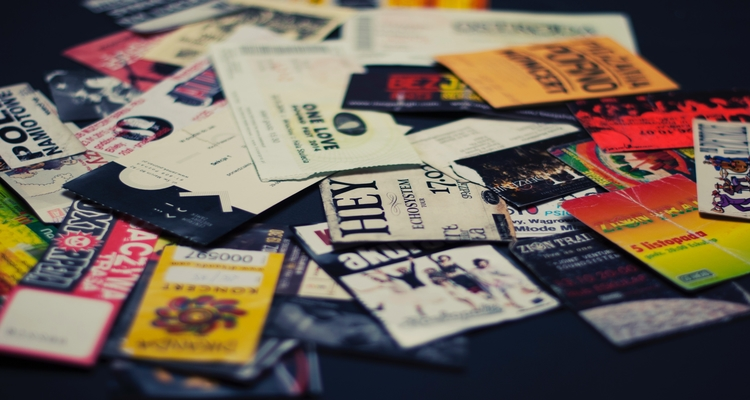 Stiff competition from anti-scalping organizations as well as face-value ticketing platforms may have forced Ticketmaster's hand.
Live Nation has shuttered two European Ticketmaster secondary ticketing platforms – Get Me In! and Seatwave.
Starting today, Ticketmaster won't list any new events on Get Me In! or Seatwave.  Instead, the company will introduce a priced-capped system into its main site.
Starting this October, Ticketmaster will only allow users to re-sell tickets bought on its platform.
Re-sale tickets will appear in pink instead of blue.  Users can only sell tickets up to the price originally paid, including fees.
The company announced the news on its UK blog.
"We're shutting down our sites GET ME IN! and Seatwave

"We've listened and we hear you: secondary sites just don't cut it anymore and you're tired of seeing others snap up tickets just to resell for a profit.

"All we want is you, the fan, to be able to buy tickets to the events you love. We're excited about making ticketing simpler."
So, why did Ticketmaster shut down both secondary ticketing platforms?
Ticketmaster first acquired Get Me In! in 2008 and Seatwave in 2014.  Get Me In! operated primarily in the UK.  Seatwave operated in France, Ireland, Italy, Finland, Spain, Holland, and Germany.
Both websites had enjoyed a fair amount of popularity among users.
Online market research firm SimilarWeb found Seatwave had nearly 206,000 unique visits last month, primarily from UK visitors.  Meanwhile, Get Me In! had around 510,000 visits.
In the past several months, however, both websites have seen their popularity drop substantially.  From June to July of this year, Get Me In lost 38.8% of its audience.  Seatwave, meanwhile, saw a similar – albeit less dramatic – drop of 14.5%.
The drops may be due to increasing competition from Ticketmaster's European rivals.
See Tickets, for example, launched its 'ethical' priced-capped ticket resale platform, Fan-to-Fan, in 2017.  Last March, Fan-to-Fan celebrated its first year announcing over 15,000 fans had purchased tickets on the platform.
Eventim UK also launched its own priced-capped resale platform in January.  Dubbed fanSALE, the secondary ticketing platform caps tickets at just 10% above face value.  According to Dale Ballentine, Eventim UK's Director of Development, the platform enables fans to "get tickets for a fair price."
In addition, AEG recently ended its five-year partnership with StubHub to launch its own priced-capped secondary ticketing platform, AXS Marketplace.  As with fanSALE, fans can't sell their tickets at over 10% above face-value.  AEG unveiled its platform in June with 'built-in controls,' allowing artists and concert promoters to enforce resale restrictions.
According to British anti-scalping organization FanFair Alliance, the popularity of Ticketmaster's price-capped ticketing rivals reveal one key fact – most consumers don't want a substantial profit.  They just want to recover their costs.
Adam Webb, a spokesperson for the organization, said earlier this year,
"Research commissioned by FanFair last year highlighted that the majority of music fans would like a mechanism to resell their tickets if they can no longer attend an event.  They don't want to profit – just to recoup their costs in a safe and efficient environment."
Anti-scalping organizations welcome the move.
Speaking with IQ Magazine, a spokesperson for FanFair Alliance welcomed the move.  Yet, the organization also urged Ticketmaster and other sites to take more action against third-party scalpers, most notoriously, Viagogo.
"While enforcement action is still urgently required to clamp down on rogue operators such as Viagogo, we are now much closer to a genuine transformation of the secondary market – where large-scale online touts are locked out, where innovation can flourish and the resale of tickets is made straightforward, transparent and consumer-friendly."
Jonathan Brown, CEO of the Society of Ticket Agents and Retailers (STAR), praised the move.  Echoing Fanfair's sentiments, he pushed for Ticketmaster and similar platforms to closely monitor ticket scalping in key markets around the world.
"This excellent news from Ticketmaster means that ticket buyers will have another safe and trusted place to resell their tickets.

"However, resale for profit will continue elsewhere and the spotlight is therefore on the remaining marketplaces, including those based overseas."
Ben Sebborn, Co-founder and Director of UK ticket agency Skiddle, stated,
"We are delighted that Ticketmaster are making a substantial effort to tackle the touts by closing down their exploitative secondary sites, Get Me In! and Seatwave.  By introducing their new resale platform, we hope the ticket buying experience is more positive for music fans, who have had a raw deal to date."
Skiddle had introduced its own face-value Re:Sell platform two years ago.
---