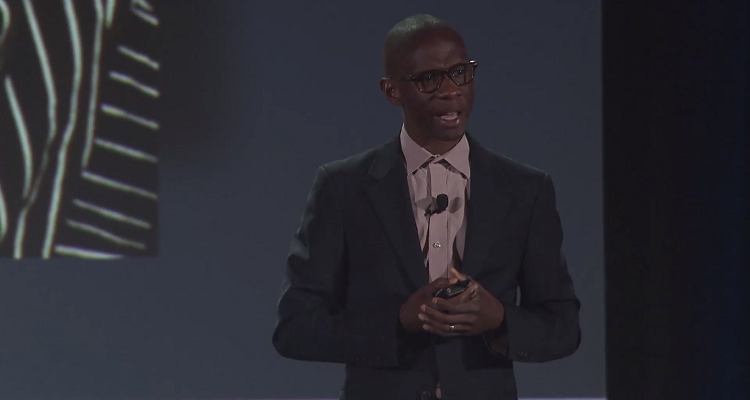 Scooter Braun's money dispute with Troy Carter just got very ugly.
Through his company Ithaca Management Holdings, influential music manager Scooter Braun has filed a lawsuit against Troy Carter at Los Angeles Superior Court.
Naming Carter, his wife, and his company Atom Factory in the suit, Braun alleges they haven't paid back what was owed.
Carter has slammed Braun over the allegations.  Speaking with Billboard and TMZ, he said Braun has attempted to "falsely ruin my reputation."
So, what happened?
According to Scooter Braun, Troy Carter defaulted on a loan in excess of $10 million.  This includes principal and interest.  Billboard and TMZ obtained the documents.
Ithaca had agreed to loan Carter $10 million on June 3rd, 2016.  Braun had launched the multi-million dollar investment fund in 2013.  He also uses Ithaca as a holding company for other businesses, including Scooter Braun Projects.
Sources speaking with TMZ said Ithaca had made an agreement with Carter over the money.  Atom Factory had arbitrated a dispute with Carter's former client, Lady Gaga.
The lawsuit claims Carter had listed Atom Factory's Culver City property as collateral for the loan.  On September 23rd, 2016, he "executed and delivered a deed of trust [and] assignments of leases and rents" to Ithaca.  If and when Atom received payment from the settlement, the former Spotify executive agreed to immediately pay Ithaca.  Carter would've received the deed of trust to Atom Factory, along with the other property documents listed as collateral.
There's just one problem.  Carter's company apparently settled the case and attempted to hide the money.
The lawsuit alleges Atom Factory had settled the arbitration in March 2018.  Ithaca wasn't made aware of the settlement so it couldn't consent to the terms.  This, claims Braun's company, violated the loan agreement.  Carter's holding company, AFACT, should've transferred Ithaca the cash proceeds after paying off legal expenses.
So, on August 23rd, Ithaca sent AFACT a notice demanding payment of the loan.  AFACT, unfortunately, never responded with a payment.
As a result, Braun's company has demanded a judicial foreclosure on Atom Factory's Culver City property along with additional legal fees.
Now, here's where things get murky.
In an initial statement to TMZ, the former Spotify executive denied ever owing Braun or his company any money.  Less than a day later, Carter confirmed he had asked Braun for the loan and still owed an undisclosed amount.
Prior to the lawsuit's filing on Wednesday, his company remained in negotiations with Ithaca over the exact repayment amount.  Carter had allegedly agreed to buy the property back.  However, he added the lawsuit only came after he purchased an expensive painting.
Playing the race card, Carter has released a full statement defending himself against the allegations.
You can check out Carter's complete statement to Billboard below.
"Sadly, Scooter Braun, went back on his word.  The fact is that I've never borrowed a dime from him, nor have I needed to.  Ithaca has already received in excess of $12 million for my repurchase of the company.  The equity they originally held became debt with collateral attached.  Nothing out of the ordinary.  He decided to file a lawsuit after we reached a stalemate on interpretations of the balance of debt.

"Our agreement on the new price was disavowed when the press ran a piece about me purchasing a piece of art at auction.  Scooter called to congratulate me and within 24 hours I received an email from his attorney stating there no longer would be a discount on the deal since I could afford to purchase such a painting.

"I'm beyond disappointed that Scooter would file such a claim after I was the first person to support him when he was looking to launch Ithaca.  I also advocated on his behalf to other management companies he wanted to acquire.  I considered us friends.

"When I lost a client I volunteered to repurchase the company as a show of good faith.  Ithaca declined.  After a few months, I was surprised to hear that Scooter wanted me to return the money because the settlement with the client would take too long.  He threatened to sabotage my reputation with a fraud claim if we didn't reach a deal.  A claim he knew to be incontestably untrue.

"When you lose a client it brings you to a point where you begin to question your status and sincerity of relationships.  The only currency you're left with is your reputation.  Threatening fraud when someone is in such a [vunerable] position is the cruelest business tactic I've seen in my career.  I lived through Death Row Records and some of the hardest guys in Philadelphia.  Not one of them ever tried to extort me.  It's ironic how it now feels like I'm being extorted.

"I've done what I've done against all odds.  There are only a handful of African-American executives left in our business and yet he's okay with attempting to falsely ruin my reputation.  It doesn't just damage me; it's also damaging to the young black executives coming behind me.  I represent and helped build a culture he financially benefits from.

"Initially I took this personal, until I learned he did this to another manager who lost a big client.  He bailed on him the same way and threatened him with fraud if the money wasn't returned.

"Losing money is a byproduct of business.  But I'm not in the business of losing friendships over money.

"I built my career on honoring my commitments and will continue to do so."
---
Featured image by BigSpeak Speakers Bureau (YouTube screengrab).