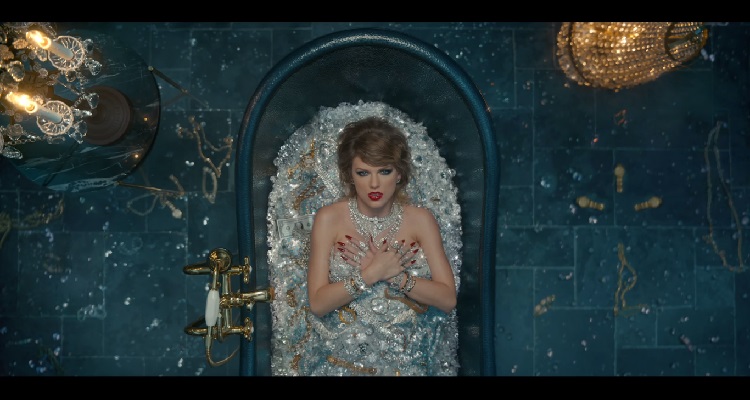 Last September, Sean Hall and Nathan Butler launched a scathing accusation against Taylor Swift.
Both songwriters claimed Taylor Swift's popular track, Shake it Off, borrowed from their lesser-known (read: unknown) 2001 track, 'Playas Gon Play.'
Swift, they argued, copied the lyrics, "The players gonna play, play, play, play, play, play. And the haters gonna hate, hate, hate, hate hate" from "The playas gon play/Them haters gonna hate."
Clearly not realizing that generic slang likely can't be copyrighted, Hall and Butler pressed on.  In fact, unaware of this concept, the songwriters' lawyer said in a statement,
"In 2001, it was completely original and unique."
Like most people, Judge Michael Fitzgerald didn't buy it.  Ruling against Hall and Butler, the judge called the concept of suing over 'players,' 'haters,' and 'player haters' banal.
"The lynchpin of this entire case is thus whether or not the lyrics 'Playas, they gonna play / And haters, they gonna hate' are eligible for protection under the Copyright Act.  [B]y 2001, American popular culture was heavily steeped in the concepts of players, haters, and player haters.
"The allegedly infringed lyrics are short phrases that lack the modicum of originality and creativity required for copyright protection."
Hall and Butler, unfortunately, didn't pay attention.  Appealing now to the Ninth Circuit Court of Appeals, the songwriters questioned Judge Fitzgerald's understanding of the case.
"The question of whether the four-part sequence of song lyrics at issue is sufficiently original to deserve copyright protection requires subjective value judgment that belongs to a jury."
According to Law360, Hall and Butler have now appealed on a technicality.
Though he entirely dismissed the case, Judge Fitzgerald didn't award Taylor Swift her legal costs.  He wrote,
"There are very few recording artists, if any, who have a greater interest than Ms. Swift in a robust regime of copyright law.  Be careful what you wish for."
In their appeal, Hall and Butler argue Judge Fitzgerald basically implied their case had legal merit.   Dubbing it a "close call," they argue he had dismissed their case far too quickly.  Thus, they've requested a trial by jury to prove Swift 'stole' their lyrics.
---
Featured image by Taylor Swift (YouTube screengrab).