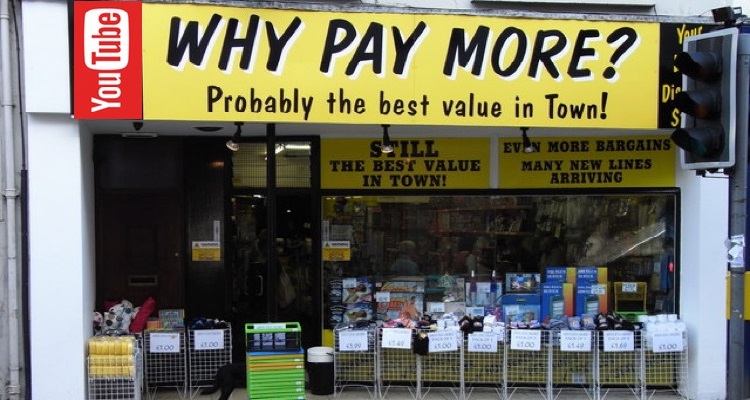 Three streaming music services later, Google and YouTube have yet to find their groove.
Late last year, Google revealed it would launch yet another attempt to finally break into the streaming music market.
Spotify had around 60 million subscribers at the time.  Apple Music was hovering at the 30 million mark.  Google Play Music had nearly 7 million paying subscribers.  YouTube Red had around 1.5 million.
The service, codenamed 'YouTube Remix,' aimed to appease disillusioned music industry executives who have long slammed YouTube's low payouts.
Several questions immediately emerged.
Why would the search giant launch yet another streaming music service?
Would Google terminate or merge its existing Play Music service with YouTube's newest streaming music platform?
Most importantly, how would Google convince YouTube's 1.8 billion+ user base to pay up?
After all, the IFPI found that 35% of music lovers don't subscribe to a streaming music service because they can already listen to free on YouTube.  How would the search giant compel these consumers to subscribe?
Google soon launched YouTube's streaming music service with two very confusing tiers.
For $9.99, you can stream millions of songs and music videos without ads on YouTube Music Premium.  You can also download songs for offline listening, but not some playlists.  And, you'll have to watch ads on almost every other video on the service.
For $11.99, you can stream millions of songs and music videos as well as other videos completely ad-free on YouTube Premium.  That means you can enjoy Drake's latest hits and watch Cobra Kai without having to worry about skipping ads.
As expected, the service launched earlier this year.  But it's struggled out of the gate.
According to a study from Parks Associates, Premium no longer ranks among the top 10 streaming services in the US.
Following a major overhaul in May, YouTube Music has launched in 22 countries.  Yet, the service has kept its actual subscription numbers a closely-guarded secret.
Now, in an effort to rescue its floundering streaming service, the streaming music service has launched in 7 more countries.
Starting today, users in Cuba, Colombia, Japan, Peru, Portugal, Switzerland, and Ukraine can sign-up for the service.
No word yet, however, on why people should pay up.  Or, when YouTube Music will become a viable competitor to Spotify, Apple Music, Amazon Music, and others.
---
Unedited featured image by Roger A. Smith (CC by 2.0).