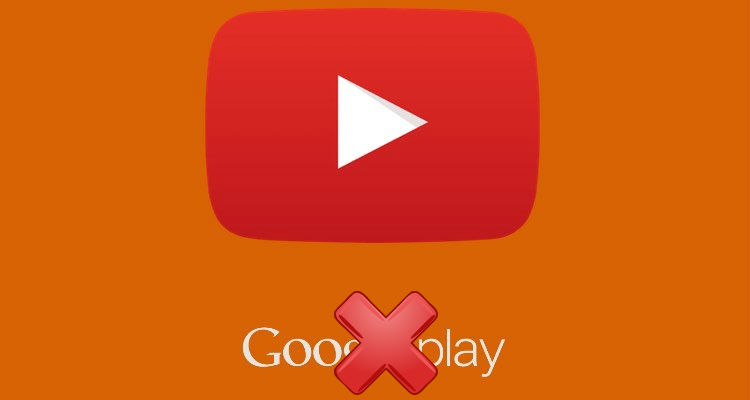 Looks like Google won't have three separate music streaming services after all.  Yet, why has YouTube Remix repeated the same mistakes the parent company made with Play Music and YouTube Red?
According to a new report, Google Play Music will become history by the end of this year.  So, what will happen to existing subscribers? Simple.  Google will allegedly force them onto its new music streaming service, YouTube Remix.  The news comes from a source that spoke directly to Droid Life, an Android commentary, news, and review website.
The source didn't explain how Google will phase out Play Music.  The website only specified that the company "will do a forced adoption of Remix by the end of this year."
We've known about the search giant's new music streaming service for a while.  Last December, sources told Bloomberg that parent company Alphabet had planned to launch the service this March.  Of course, it hasn't.  Yet, an unanswered question looms over the company.  Alphabet already has Play Music and YouTube Red.  So, why would the company launch yet another streaming music service?  Simple.  Because corporate executives want a large slice of the streaming revenue pie.  Yet, don't expect their new strategy to work.
Google's uphill battle to remain relevant in the streaming music market.
With both YouTube Red and Play Music combined, Alphabet has around several million paying subscribers.  Compare that to Amazon's "tens of millions of users" with Prime Music and Music Unlimited.  Apple Music now has well over 40 million users.  And, with over 71 million paying subscribers, Spotify has the global streaming music market locked down.
With the launch of YouTube Remix, executives apparently fail to notice that streaming music profit margins remain incredibly thin.  In a recent financial note, Macquarie Research analyst Ben Schachter found that Apple Music has a gross margin of 15%, a figure noticeably lower than Spotify's 23-25%.  In addition, after ten years in the market, Spotify has yet to turn a profit.  Ahead of its launch on Wall Street this month, the European streaming music platform revealed that losses amounted to $1.5 billion last year.
As noted earlier, YouTube Remix marks Alphabet's third attempt to break into the mainstream music market.  Of course, top executives know that YouTube has had a historically rocky relationship with the industry.  In its Global Music Report 2018 Report, the IFPI noted that user-uploaded services – i.e., YouTube – have severely underpaid artists, creators, and producers for their work.  While Spotify pays the industry around $20 per user annually, YouTube pays under $1.  Spotify has over 71 million paying subscribers.  YouTube has over 1.3 billion users streaming music on its platform for free.
To appease industry executives, the video platform's head of music, Lyor Cohen, has managed to score multiyear licensing deals with major labels.  He promised at SXSW that the video platform will launch a product "that will you be proud of."  Shutting down Play Music and converting existing YouTube users appears to be part of the platform's long-term strategy.
Seemingly confirming the news, a YouTube spokesperson gave a surprising nod to Droid Life's report.
"We've previously announced the combination of the YouTube Music and Google Play product teams — music is very important to Google so it's critical we have one offering that meets the needs of consumers and artists.  Nothing will change for users today and we'll provide plenty of notice before any changes are made."
Yet, once YouTube Remix launches, it will compete directly with major streaming music market leaders.  And they won't lose subscribers anytime soon.
According to Schachter, Apple Music will likely reach 110 million paying subscribers in three years.  Amazon has plenty of room to grow in the market now that it has over 100 million users paying for Prime.  Prime Music remains a key perk of having a Prime membership.  Spotify has gone all in with Freemium.  Analysts see the European service's revamped free version as its best defense against competitors, namely Apple Music.  In fact, on Investor Day last March, Gustav Söderström, Spotify's Chief Product Officer, explained how the company's free tier service helps the company gain paying subscribers.  It seems to have worked.  Around 43% of the European service's total monthly active users pay for a subscription.  What's YouTube's strategy?  To flood its existing 1.3 billion users with ads until they pay up.  That clearly hasn't worked with Play Music nor YouTube Red.  So, why would it this time with Remix?
For Spotify, providing 'free' on-demand music would serve as a powerful incentive to woo spurned YouTube users.  If successful, the European service would do something Alphabet has yet to accomplish: convert a large part of YouTube's 1.3 billion free users to paying subscribers.
Lyor Cohen vows that the company will provide a fantastic product once it launches YouTube Remix.  Yet, Google and YouTube clearly haven't learned from their past mistakes.  Will the third time be the charm for Alphabet?  I'd wholeheartedly bet against it.
---