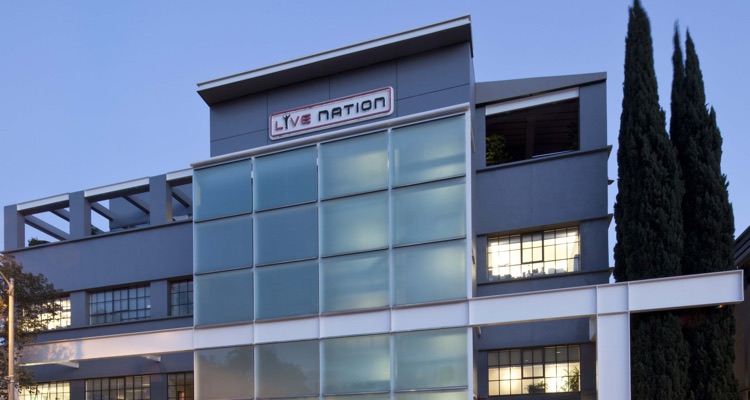 Just how long did Live Nation ignore employees' verbal abuse claims against Heather Parry?
Last week, a person claiming to serve at Live Nation Productions gained access to the company's Twitter account and posted the following message lambasting CEO Michael Rapino for protecting an "abusive monster."
"I want a normal working environment.  One where I don't have to fear being called an expletive or have something thrown at me or one where I don't have to cry at my desk daily.  Is that too hard to ask for?"
Live Nation quickly deleted the post.
The message came several months after Variety obtained an important recording about Heather Parry.  Parry served as an Executive Producer on 'A Star Is Born.'  She has served at the company's film and TV production division since 2015.
Two top company executives – President Joe Berchtold and CFO Kathy Willard – had met with four employees.
To deal with Heather Parry's allegedly abusive behavior, two employees said they actively sought therapy.  One suffers from health problems due to working with her.
In the audio recording, both Berchtold and Willard acknowledge Parry isn't an "easy" person to work with.  Defending the executive producer, Berchtold and Willard said they would have to shutter the entire division should they "let her go."
Berchtold said in the recording,
"The entity exists with her.  So, when we're talking about dramatic steps, we're talking about what happens to the other 12 people [at the production division]."
Interviewing 23 former Live Nation and Happy Madison employees, Variety heard the true story of Parry's work ethic.  Speaking on condition of anonymity, employees described her as "manipulative, demeaning, and verbally abusive."
Joseph Shepherd, a former Digital Producer at Live Nation Productions, made similar claims.  Working under Parry forced him to seek therapy.  Shepherd also needed treatment for anxiety "and other ailments."
"It was legitimately the worst experience of my life.  I don't understand why nothing has been done."
Especially hard on female employees, Parry frequently employed the terms "f-ggot" and "c-nt."
"She hated every single woman that worked there."
Going further, Shepherd remembered a time the executive producer became upset at a black employee.  Parry reportedly said,
"Black people, you can't count on them for anything."
Frustrated, Shepherd left the company in August.
"I was degraded daily by her.  She felt like she was OK to say those things."
Several other assistants also described similar tales of abuse.  One suffers from panic attacks, with Parry once throwing at iPhone charger at her.  Another employee, which saw the incident, reported the event to HR, which apparently did nothing.
Other employees were forced to answer Parry's phone calls on the weekend "with extreme demands."  A former production employee had to arrange her underwear drawer and "oversee her home remodeling job."
At Adam Sandler's Happy Madison, Parry would berate assistants for minor slip-ups.
Eric Lucht, an assistant who started working at Happy Madison in 2013, said,
"I dreaded every day going in.  It was just constant dodging of landmines, and if something blows up, it's just the end of the world."
"It was just a meat grinder.  I was a shell of a person by the time I was done working there."
Parry's abuse forced him to quit the entertainment business altogether.  To save face, she told people she fired Lucht.
At Happy Madison, Variety discovered Parry's job requirements for her assistants.  She demanded "[assistants] had to keep track of [her] prescriptions, make sure her car was serviced, take care of her dog (including pouring melted butter on the dog's food), and make sure that Parry's home was kept stocked with Mountain Valley water."
Other employees claimed Parry would "zero in on their insecurities and exploit them."  She regularly called a Happy Madison receptionist fat.
Wynn Wygal, a former Development Executive at Live Nation Productions, summarized her poor experience with Parry.
"She's an emotional terrorist."
On Twitter, she recently wrote,
"Very proud to be part of this story alongside my incredible former colleagues and many more who came before.  Enough is enough.  #livenationproductions"
Defending the embattled Executive Producer, Live Nation Productions' Ryan Kroft said,
"There's a culture in the entertainment business of people being pretty tough.  She's definitely demanding.  She knows what she wants and is not afraid to be direct in asking for it and in correcting you if she doesn't feel she got what she wanted."
Sean Combs, who co-produced 'Can't Stop, Won't Stop' with Parry, also justified her behavior.
"I heard she was tough.  I think some jobs, you gotta be tough… never heard her do anything or say anything negative, except try to complete the job to the best of her ability.  Sometimes people take that another way.  That's my interaction with her.  I can't speak for anybody else."
In a statement, Live Nation has confirmed Parry has been placed on leave while an investigation into her conduct continues.
"At Live Nation, we pride ourselves on having an open, accessible and inclusive culture.  We take all employee complaints seriously and have retained a third party to investigate.  We have placed Ms. Parry on leave during this time."
Parry also issued a statement through her attorney, Marty Singer.
"It's unfortunate, as a woman running a new division at one of the largest entertainment companies in the world, that you can be targeted simply because of how others perceive a woman in power.  I am dedicated to continue working with my Live Nation colleagues to maintain a safe and respectful workplace.  I am deeply saddened by these accusations and gossip that in no way reflect who I am, or what I truly value.  If I hurt someone, I am sorry and apologize as that was never my intention."
---