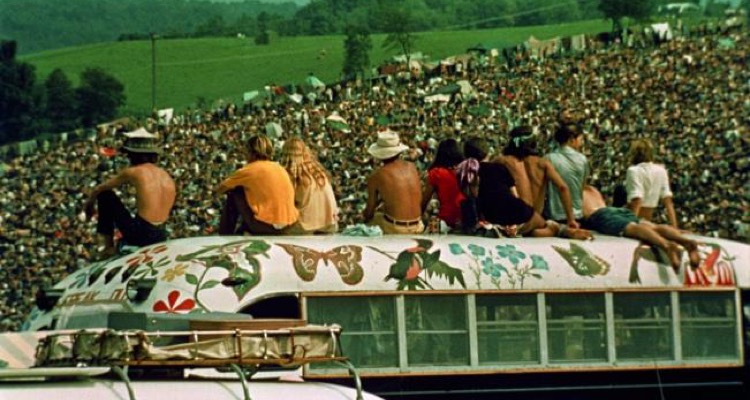 The Bethel Woods Center for the Arts has struck a deal with Live Nation to hold a 50th anniversary Woodstock event.  Just one problem.
The event will take place on the original Bethel Woods grounds that hosted the iconic 1969 music festival.
The original gathering took place August 15-18th of that year.  Correspondingly, on August 16-18th, Bethel Woods will once again relive a concert dedicated to three days of peace, love, and music.
Bethel Woods CEO Darlene Fedun says her foundation and the town of Bethel, New York have been talking for more than a year about honoring the anniversary.
"As the stewards of this historic site, we remain committed to preserving this rich history and spirit and to educating and inspiring new generations to contribute positively to the world through music, culture, and community."
But peace, love, and harmony apparently has its limits.
Woodstock's original producer Michael Lang says he will be producing his own celebration not affiliated with the 50th-anniversary plans at Bethel Woods.
"While the original site in Bethel remains close to our hearts, it no longer has the capacity to hold a real Woodstock Festival. I'm delighted that Bethel Woods is doing events in the coming year to celebrate what we brought to life in 1969 and I encourage people to visit the museum and concert venue."
Lang previously held Woodstock anniversary concerts in 1994 and 1999. Lang says the 50th anniversary festival he's working on will include the ideas of sustainability, activism, and social justice.
The two celebrations are likely to create a division between fans who want to celebrate at the original site and those who want to attend the festival of the original's creator.
Aside from the anniversary weekend festival, Bethel Woods will have several other Woodstock promotions this year.  The "We Are Golden" exhibit at the museum will showcase life in the 60s and why Woodstock was such an essential expression of the times.  The museum will also hold a screening of the documentary Woodstock the Movie.
Show details, headliners, and ticket information will be provided at a future date.  Bethel Woods producers say they want to get a pan-generational show that spans the decades of music since the original Woodstock concert.