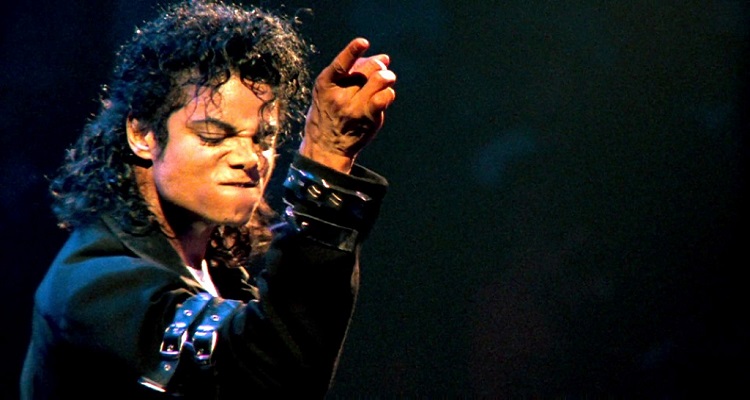 Thanks to Leaving Neverland, Sony Music may now stand to lose out big-time for distributing Michael Jackson's recordings.
The Leaving Neverland fallout continues for the late Michael Jackson.
In the controversial documentary, Wade Robson and James Safechuck share their experience with Jackson as children.  The documentary premiered at the Sundance Film Festival last January and has since received sharp criticism from the Jackson estate.  Denouncing the documentary through multiple written statements, the Jackson family has filed a $100 million defamatory lawsuit against HBO.
Following the full airing of the controversial two-part documentary, three major Montreal stations have stopped playing Jackson's music.  Two major radio stations in New Zealand have since followed suit – MediaWorks and NZME.
Taking a neutral stance on the decision to pull Jackson's music from rotation, Leon Wratt, Content Director at MediaWorks, explained,
"We aren't deciding whether Michael Jackson is guilty of pedophilia.  We're just making sure our radio stations are going to play the music people want to hear."
An NZME rep added,
"NZME station playlists change from week to week, and right now, Michael Jackson does not feature on them."
Discussing the impact his documentary has had on the world, Leaving Neverland Director Dan Reed said,
"[The] lie that Jackson perpetrated while he was alive that he was a great defender and supporter of children – and the ferocity with which his business associates and his family have defended him – mean that his fall will be that much harder."
Reed's piece is certainly getting noticed.  Leaving Neverland drew in HBO's third-largest documentary audience in a decade.  The film had an average of 1.11 million viewers.  2015's Going Clear: Scientology and the Prison of Belief drew in 1.7 million viewers.  2016's Bright Lights: Starring Carrie Fisher and Debbie Reynolds had 1.6 million.
In addition, thanks to the fallout, one major label may now find it difficult to profit from its deal with the Jackson estate.
Will Leaving Neverland hurt Sony's bottom line?
According to a new report, Sony Music entered into a $250 million distribution deal last year.  The major music label is continuing to distribute Michael Jackson's recordings around the world.  The deal lasts for seven years.
Leaving Neverland's airing has now made that distribution deal 'risky' for Sony.  According to multiple music executives, the documentary could have a damaging effect on sales, streaming, and commercial uses of Jackson's music as well as related merchandise and tickets to events.  Not exactly what Sony Music had hoped for at the time of signing.
Yet, Dan Reed may have misread the impact of Leaving Neverland.
Ticket resellers Vivid Sales now claims that searches for Cirque du Soleil's Michael Jackson-based show in Las Vegas have jumped 60% following Leaving Neverland's airing.  In addition, streaming figures from Spotify and Apple Music may show a strong boost for Jackson's songs.
Since the airing, Jackson's estate has attempted to mitigate the damage.  On the day of Leaving Neverland's premiere, the estate uploaded official Jackson concert films onto YouTube.  The first two-hour concert film has over 400,000 views.  On Monday night, the estate released Jackson's 1988 concert at Wembley Stadium.
Yet, the Michael Jackson estate may not be able to fully contain the damage.
An upcoming Jackson-centered Broadway musical, Don't Stop 'Til You Get Enough, had its pre-Broadway run canceled last month.  Producers blamed an actor's strike for the abrupt cancelation, not the documentary.
---
Featured image by celebrityabc (CC by 2.0).