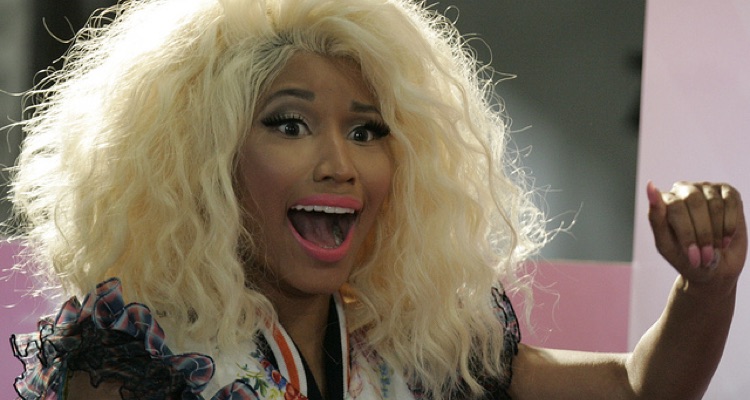 Late last summer, Nicki Minaj went nuclear on Irving Azoff.
Following the news that she had indefinitely postponed the American leg of the 'NICKIHNDRXX' tour, the hip-hop artist went to war against the influential music executive.
Minaj's much-hyped North American tour had suffered from ridiculously low ticket sales.  A Live Nation source revealed sales "weren't just in the toilet, they were totally down the drain."
So, if Minaj hadn't canceled the tour, Live Nation would've done it for her.
On her Beats 1 Radio show, she lambasted Irving Azoff for allegedly sharing the real story.
Not mincing words, Minaj openly told her fans that Azoff had sabotaged her tour.
"The c—sucker of the day is Irving Azoff.  And I'm gonna tell you why.

"Allegedly, he tried to put out a smear campaign against my tour, and contacted people in the media to spread negative things about my tour."
She spun the tour's cancelation as a necessary move.  Minaj needed to "reevaluate elements of production."  She also wanted to ensure her fans got "the absolute best quality show they deserve."
Minaj later postponed key dates of the European leg of her tour, citing "production issues" once more.
Then, several weeks ago, Minaj abruptly split ways with her longtime managers, Gee Roberson and Cortez Bryant.  She also ended her professional relationship with Blueprint/Maverick Management.
Minaj parted ways with all parties just before her guest appearance alongside Ariana Grande at Coachella.
Now, the popular hip-hop artist has reportedly engaged in talks with Azoff's management company.
Nicki Minaj's 'Full Stop' with Azoff.
According to sources speaking with Variety, Minaj currently remains "in talks" with Irving Azoff's Full Stop Management for representation.
Full Stop currently manages top artists, including Travis Scott, the Eagles, Gwen Stefani, John Mayer, Sara Bareilles, and Bon Jovi.
Azoff's company has proven successful for both Scott and Stefani.  Travis Scott is now a mainstream hip-hop artist.  Full Stop has also secured a Las Vegas residency for Stefani as well as several television appearances.
Azoff has declined to comment on the report.  However, one insider said Minaj has remained "impressed with [his] baller move."  Another source added the talks have been "upbeat and fun."
---
Featured image by Eva Rinaldi (CC by 2.0).