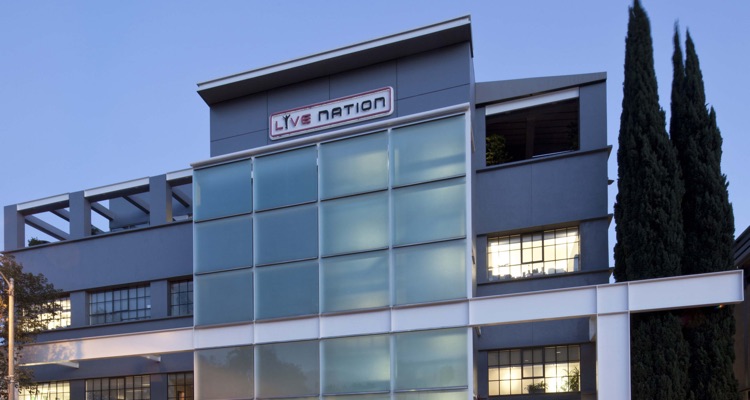 Live Nation has released its financial report for the first quarter of 2019 (Q1 2019).
Live Nation's revenue grew 17% year-over-year to $1.7 billion.  Yet, the company also posted an operating loss of $24 million.  In addition, at $115 million, the global promoter reported its highest first-quarter adjusted operating income (AOI).
Sharing its operating income and AOI projection for the full year of 2019, the mega-promoter wrote,
"We have now booked enough concerts, sold enough tickets, and secured enough sponsorship commitments to expect that the company will deliver double-digit operating income and AOI growth for the full year."
Live Nation continues to benefit from a "structurally growing" global concerts industry which includes "strong tailwinds" for supply and demand.  The company also experienced profitable growth in its on-site, sponsorship, and ticketing business.
Breaking down its concerts business, the promoter reported a 22% increase in fan attendance, which totaled 15 million.  This was primarily led by arena and theater shows, which both grew by over a million fans.  For the concert business, revenue grew 27% and operating losses expanded 7%, with the company delivering its first ever positive Q1 AOI.
Through mid-April, Live Nation sold over 49 million tickets for concerts so far this year, up 5%.  The company also expects average per fan spending to grow $2 in its amphitheaters.  Live Nation also saw a 9% decrease in ticketing revenue.  The company pinned the blame on sales that occurred in late Q4 2018.
In addition, sponsorship and advertising delivered continued growth for Live Nation.  Revenue, operating income, and AOI grew 1%, 3%, and 2%, respectively.  Through mid-April, the company has paced double-digits ahead of last year in committed net income.  So far this year, the company has reached over 80% of its target for all of 2019.
Breaking down Ticketmaster's Q1 2019, the ticketing giant had the fourth highest transacted free-bearing gross transaction value (GTV).  The company's Q1 2019 GTV trailed Q4 2018, Q1 2018, and Q4 2017.  Through mid-April, Ticketmaster also sold four million more concert tickets for shows over the same period last year.
Sharing the company's vision for the ticketing giant, Michael Rapino, President and CEO of Live Nation, wrote,
"Our roadmap at Ticketmaster remains very clear and focused — deploy digital ticketing at scale and establish the foundation for a direct relationship with our fans, which will improve the fan experience and provide opportunities for content, venue operators, and sponsors to deliver greater ongoing value to the live event fan."
To accomplish this, Live Nation remains on track to have its presence installed at over 500 venues, with more than 135 million fans entering through Ticketmaster so far this year.
---