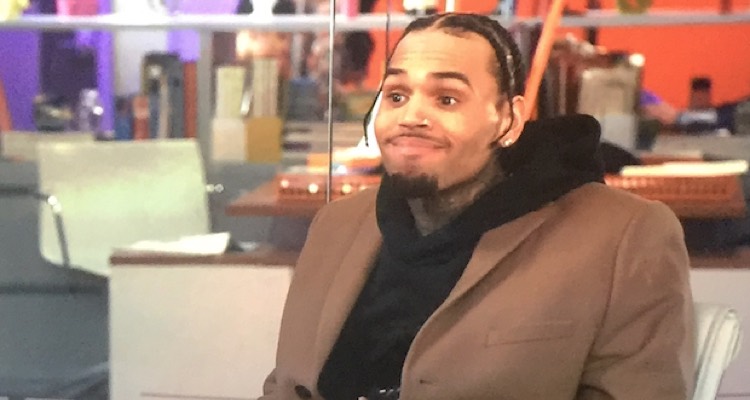 Earlier this year, a Parisian concertgoer accused Chris Brown of rape.
According to the unnamed 24-year-old woman, the embattled rapper assaulted her at Le Crystal, a local club.  The incident allegedly happened on the evening/early morning of January 15th-16th.  Both allegedly went to the unnamed woman's room at the Mandarin Oriental Hotel, where Brown is accused of the assault.
This isn't the first time Brown has been accused of violent sexual assault against his female fans.
Last year, for example, multiple female guests accused Chris Brown of turning an afterparty into a nightmare.  An unspecified male with Brown allegedly locked a woman in a room and forcibly raped her.  According to the accusations, Brown then corralled multiple more women into the bedroom and forced them to have sex with him.
The women accused Brown, rapper Young Lo, and other co-conspirators of "coercing and forcing unwilling female guests to perform sexual acts for Defendants and others."  He had allegedly supplied partygoers with ecstasy, cocaine, and marijuana.
Shortly after Parisian authorities arrested Brown, threatening to take away his American passport, they let the troubled rapper go.
In a now-deleted post, Brown claimed the accusation was "false."
Not mincing words, he wrote in all-caps,
"THIS B!—H LYIN'!  I WANNA MAKE IT PERFECTLY CLEAR…… THIS IS FALSE AND A WHOLE LOT OF CAP!  NNNNNNNNEEEEEEEEEEVVVVVVVVVVEEEEEERRRRRR!!!!!!

"FOR MY DAUGHTER AND MY FAMILY, THIS IS SO DISRESPECTFUL AND IS AGAINST MY CHARACTER AND MORALS!!!!!"
He deleted the post after authorities revealed they would continue to investigate the claim.  Shortly thereafter, Brown filed a criminal complaint against the unnamed French concertgoer.
Now, the woman's lawyer has outright slammed the rapper.
When an American rapper disrespects an entire country.
After failing to appear at a formal confrontation with the woman in Paris, Gloria Allred, a feared woman's rights attorney, said,
"Why did he fail to come today?  Does he think that he is above the law in France?  Does he think that the French criminal justice system is a joke?"
The young female French accuser has stood by her story as police summoned the rapper, who skipped the hearing.
Challenging Brown outside the courtroom, Allred continued,
"Did he learn that I was coming to Paris to support my client?  Was he afraid of me?  And is that the reason that he chose not to show up?"
Allred has previously represented the women allegedly assaulted at a party last year by Brown.
Brown's lawyer in France, Raphael Chiche, has yet to issue a statement about the rapper's mysterious absence.
---