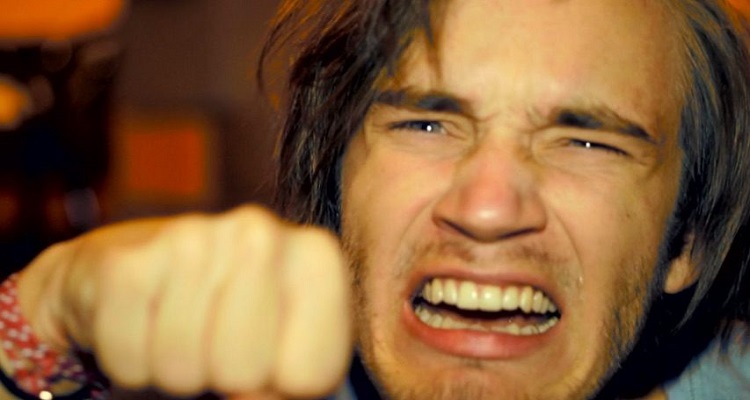 After a bitter war with Felix 'PewDiePie' Kjellberg and his racist rants, T-Series has just made history.
Earlier this morning, Guinness World Records recognized the major Indian record label as the first to surpass 100 million subscribers on YouTube.
The world records reference company wrote,
"This achievement beats record holder PewDiePie, a Swedish videogames reviewer known for his popularity and comedy sketches on the video site, as well as being the first YouTuber to reach 50 million subscribers."
The achievement also ends Kjellberg's five-year reign as the self-proclaimed 'King of YouTube.'
Over the last year, both T-Series and PewDiePie had remained locked in a bitter war for the 100 million subscriber milestone.  This included the release of two racist tracks from the Swedish YouTuber – 'Bi—h Lasagna' and 'Congratulations.'
In both tracks, PewDiePie slams the Indian record label's history.  First launched in the 1980s, T-Series' founder had admittedly sold pirated cassettes and videos of other Bollywood stars' hits.
Unfortunately, as mentioned earlier, and despite his rabid fanbase's steadfast defense of the embattled YouTuber, these songs included defamatory, disparaging, insulting, and offensive lyrics against T-Series and all Indians.
In 'Bi—h Lasagna,' for example, Kjellberg lambasts the skin color of the Indian population.
"I'm a blue eyes white dragon while you're just dark magician (oof) / You got a fifth of the population in your nation but / I got nine-year-olds of worlds so hold your defecation (oops)."
Slamming an entire country for a single company founded in India, he adds,
"Sit the f—k down T-Series, I'm here to spill the real tea / You tryin' to dethrone me from spot on number one / But you India, you lose, so best think you haven't won / When I'm through with you we're gonna be completely f—g done / 'Cause we only just begun."
Unrepentant in his second 'diss' track against the Indian record label, PewDiePie proudly sings,
"A congratulations to your corporation / Guess to beat one Swedish boy, you need a billion Asians… / I'm sure right now there's nothing that you're doing that's illegal, yeah / I'm certain that you haven't had collusions with the mafia… / For serious, Indian mafia, please don't kill me, that's a joke."
Both songs ultimately proved to be Kjellberg's Achilles' heel.
Shortly after the publication of 'Congratulations,' T-Series filed a complaint in court.  The Delhi High Court sided with the Indian label, ordering YouTube to remove access to both videos in the country.  This ultimately caused PewDiePie to lose subscribers while T-Series' fan base exploded.
---
Featured image by Felix 'PewDiePie' Kjellberg.