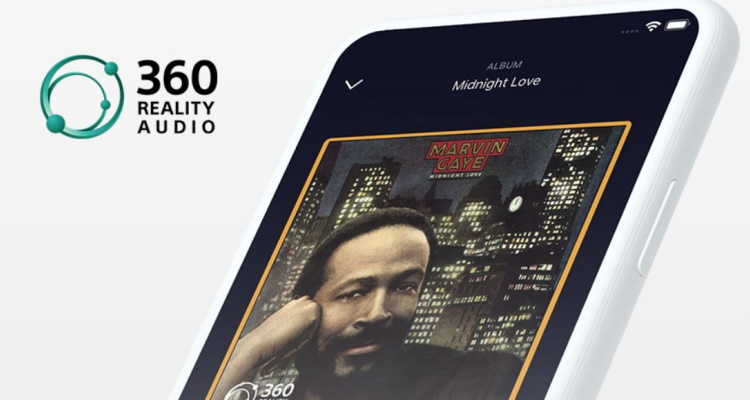 360 by Deezer is a new standalone iOS and Android music app for Sony's 360 Reality Audio format.
The new app lets Deezer HiFi music subscribers experience Sony's latest audio format. Sony says the new format provides a uniquely immersive experience that feels like being in the audio booth. Music fans can enjoy the format through normal headphones with no specialized hardware.
360 by Deezer requires a Deezer HiFi subscription to use. Right now, the library is pretty small, but Deezer says it will grow continually. Right now, artists like Aerosmith, Britney Spears, Marvin Gaye, and Miles Davis are available.
Deezer also has a new 360 playlist highlighting new releases in the format.
The 360 by Deezer app integrates seamlessly with the Deezer app. Users can toggle their favorite songs in 360 or merge regular tracks with the 360 Reality Audio counterpart.
Deezer and Sony are also teaming up to offer three months of free Deezer HiFi with the purchase of Sony headphones. Deezer is also offering its HiFi subscription at $14.99/month for those subscribers instead of the usual $19.99/month.
So far, Deezer has been the first major streaming service to embrace the new format.  Neither Apple nor Spotify were listed as official launch partners, so it is up to the smaller services to promote 360 Reality Audio. Sony doesn't have a streaming service of its own (unlike Apple) to support the new format, either.
Official launch partners for the new 360 Reality Audio format include Amazon Music HD, Deezer, Tidal, and nugs.net. The new Echo Studio should be able to playback the new format natively, which will help Amazon's smart speaker domination.
The new format is obviously something that has to be heard to be judged. Deezer appears to be making this easy for its subscribers with dual app integrations. But most people are looking to get rid of apps on their phones, not install more.