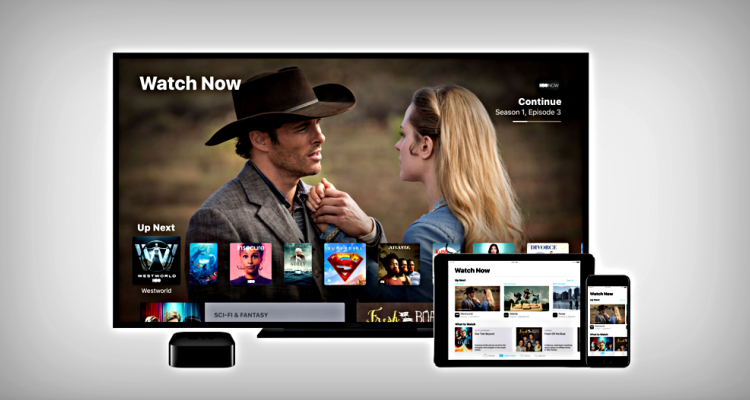 A new report suggests Apple will bundle its News+, Apple TV+, and Apple Music subscriptions. The new 'mega-bundle' for Apple users could arrive in 2020.
Bloomberg reports that Apple is considering the bundle to gain more subscribers overall. A provision in deals made with news publishers lets Apple package News+ with other paid offerings.
On the music side, major labels are apparently skittish on the prospects of a bundled Apple Music.  But it's unclear how much leverage the labels have, and Apple may find it impossible to keep its services separated.
Apple News+ was part of a broader subscription rollout in March. The service bundles dozens of publications under one subscription fee ⁠— $10 a month. Apple keeps around 50% of that monthly cost, while publishers get the rest.
People familiar with the matter suggest that a bundle could hurt news publishers, artists, and other rights owners more than Apple.
Selling Apple News+ as part of a broader bundle with TV+ and Apple Music might reduce content owners' share. Some news and magazine publishers have said revenue generated from News+ isn't what they expected. Bloomberg reports at least one publisher says they earn less from Apple News+ than Texture ⁠— the app Apple acquired to transform into News+.
Apple has sought to differentiate itself from being solely a hardware manufacturer with online subscriptions. But the strategy may not be going so well without a solid bundling play.
Meanwhile, Apple Music is racking up substantial subscribers.  Over the summer, DMN reported that Apple Music surpassed Spotify in terms of US-based paying subscribers.
Apple hasn't revealed News+ subscriber numbers, but it recently expanded the service into Australia and the UK. Apple's focus on privacy for its users also makes marketers less interested in the service. One has to wonder if we could see the same problem emerge in the music industry if Apple Music is bundled in this way.
Apple appears to be following Amazon's successful strategy of bundling content for its Prime users. Amazon offers both a free music service for Prime members, as well as a discounted Amazon Music Unlimited subscription option. The recently launched Disney+ also includes a bundle option for Hulu and ESPN+ services.
With subscription fatigue becoming a real thing, an Apple subscription bundle was inevitable.  But maybe it's arriving faster than the industry expected.