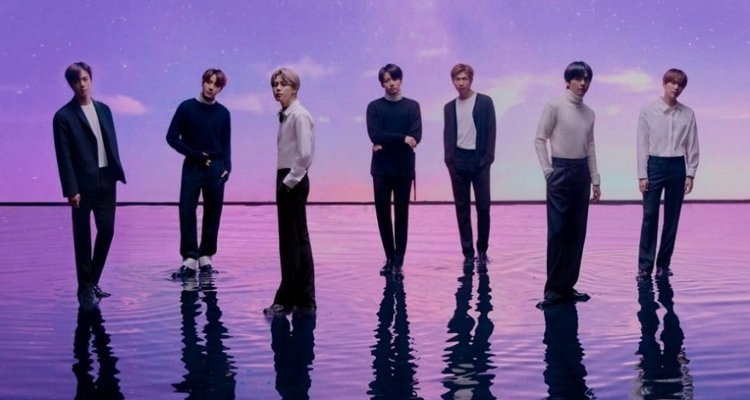 It's official – the BTS 'Map of the Soul' tour is being postponed because of the global pandemic.
Big Hit Entertainment made the decision and announced the postponement today, April 28. The announcement reads:
"The decision has been made to completely reschedule the 'Map of the Soul' tour, originally scheduled to begin in April 2020. With the global proliferation of COVID-19, the tour's Seoul performances were canceled in February."
The North American leg of the BTS 'Map of the Soul' tour was postponed in March. No definite replacement dates are known, and European and Japanese ticket sales are coming up. Big Hit Entertainment says it's impossible to run a global tour of this size with the travel restrictions in place.
"It is impossible at this time to predict when the first performance marking the start of the tour will be able to begin," the official statement finishes.
Big Hit Entertainment will completely reschedule the tour with new dates for fans as soon as possible. Big Hit warns that the restarted tour could take "considerable time" as the COVID-19 situation evolves. In the meantime, fans can expect new ways of experiencing their favorite bands.
The BTS 'Map of the Soul' tour was slated to begin in South Korea on April 11th.
All of those concert dates were canceled due to public health concerns over COVID-19. With the entire tour now postponed, it's unclear when fans will see BTS in concert again. Taylor Swift and Justin Bieber both canceled their upcoming 2020 tours due to COVID-19.
Meanwhile, streaming services like Twitch, YouTube, and Facebook are stepping up. Indie artists can register on either service and begin monetizing their live streams. Global concerts like Lady Gaga's One World: Together At Home have brought millions together.
Will virtual concerts be the future for K-pop fans during the pandemic? At least virtual concerts don't come with the headache that is Ticketmaster refunds right now.