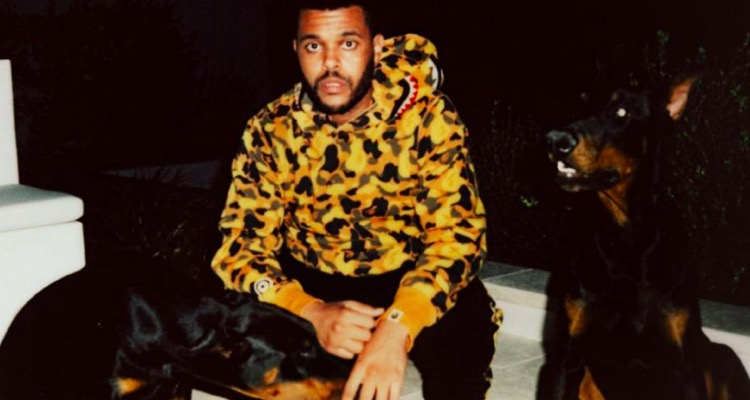 A confidentiality order has been issued in the ongoing copyright-infringement lawsuit between The Weeknd and Yeasayer.
Digital Music News obtained an exclusive copy of the corresponding legal filing. Both the case's plaintiffs and defendants requested that Judge Lorna G. Schofield establish clear-cut limitations upon and guidelines for "the review, copying, dissemination, and filing of confidential material." Judge Schofield signed off on the request yesterday.
Now, The Weeknd and Yeasayer's respective counsels have the option of marking documents — from testimonials to electronic recordings and much in between — confidential because they disclose "proprietary business information." In turn, confidential knowledge will be shared only with the lawyers working on the case, besides court employees, managers, experts, and "litigation support personnel," such as individuals tasked with copying documents.
The Weeknd and Yeasayer's teams likely requested the confidentiality order in response to our detailed coverage of their high-stakes courtroom showdown. Since February, we've provided the industry with multiple updates on the legal dispute, which centers on Yeasayer's allegation that The Weeknd infringed upon their "Sunrise" track in creating "Pray for Me" for the Black Panther soundtrack.
Naturally, The Weeknd's lawyers are pushing back against the allegation, and the majority of the public appears to believe that the 30-year-old is innocent.
Nevertheless, there's always a chance that jury members will feel otherwise. The stunning $2.8 million copyright-infringement verdict against Katy Perry was only overturned in March, after being handed down in August of 2019.
On Monday, TBS aired a new episode of American Dad entitled "A Starboy Is Born," which The Weeknd co-wrote with Joel Hurwitz. The episode received solid reviews from fans and critics. Similarly, reception to the tongue-in-cheek announcement that The Weeknd's character made during the episode, via a new song, has been generally positive.
Yesterday, The Weeknd dropped a chromatics remix music video for his immensely popular "Blinding Lights" track. At the time of this writing, "Blinding Lights" was occupying the number-one position on Spotify's Top 200 Chart.