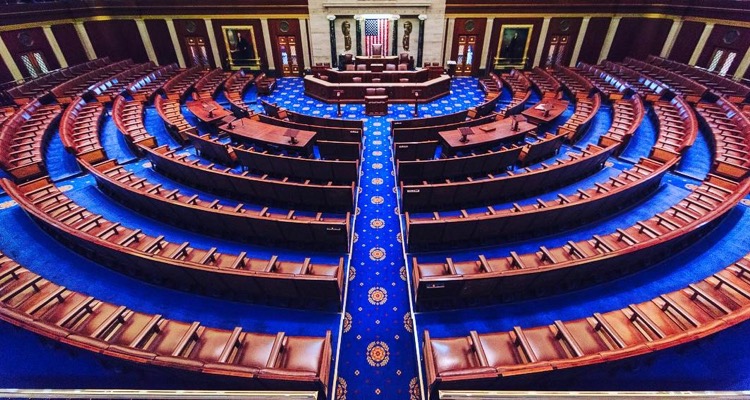 On Friday, the House of Representatives passed a $3 trillion stimulus package, which, if approved by the Senate and signed into law in its current form, would provide a new round of $1,200 stimulus checks to Americans.
Abbreviated as the HEROES Act, the massive aid legislation (the largest stimulus bill in U.S. history, to be sure) proceeded through the House by a count of 208 to 199.  If approved, the bill would include another round of stimulus checks — $1,200 for a broad number of Americans, plus another $1,200 for every eligible dependent in the household (up to three).  Married couples would receive $2,400, for a maximum payout of $6,000 per eligible household.
The $1,200 payment would go to any single American making under $75,000, or $150,000 for married couples filing jointly.  Heads of households making $112,500 or lower also qualify.  Notably, this bill does not include the $2,000 stimulus payment proposed earlier.
The checks would also include independent contractors, a group that includes many musicians, artists, and industry professionals.  Earlier, independent contractors experienced difficulty claiming funds dispersed by the U.S. Government's Paycheck Protection Program, as larger companies quickly gobbled up millions.
The vote's relative closeness is indicative of disagreements not solely between Republicans and Democrats, but of a small divide within the latter party.
Despite being backed by Speaker of the House Nancy Pelosi (D-CA), the HEROES Act was voted down by 14 House Democrats.
Senate Majority Leader Mitch McConnell (R-KY) declared the roughly 1,800-page-long HEROES Act "dead on arrival," and it seems highly unlikely that the bill would receive the votes required to pass the Republican-controlled Senate – especially considering that some Democratic senators may opt to oppose the legislation.
The chief disagreements over the HEROES Act appear to stem not from the proposed stimulus checks, but from its other earmarks and stipulations. If passed, the bill would provide $200 billion in hazard pay to essential workers, $175 billion in housing aid to homeowners and renters, and $1 trillion to state and local governments, to name just some elements.
Additionally, the $600 weekly "unemployment bonus" that was passed as part of the $2.2 trillion CARES Act would be extended through the start of 2021. These payments, which are added onto the unemployment assistance of recipients' respective states, are currently slated to be distributed through July's end.
Though the HEROES Act is unlikely to pass the Senate, once again, many political experts believe that it will serve as the starting point for negotiations on an eventual fourth stimulus package.
Recent news pertaining to the novel coronavirus hasn't been entirely negative. South Korean researchers have reported that those who test positive for COVID-19 a second time may be unable to spread it to others, besides potentially possessing immunity to the disease's more serious symptoms and complications.