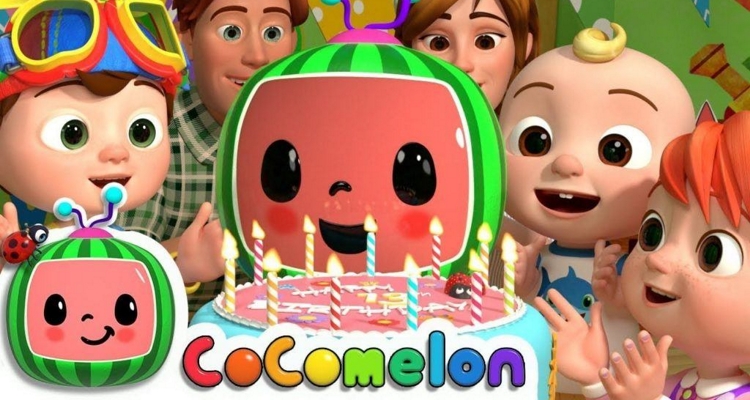 Kid-focused YouTube channel Cocomelon is the first to surpass one billion views in a single week.
The COVID-19 pandemic continues to alter our lives in new ways. Case in point: a nursery rhyme channel is the first YouTube channel to cross the one-billion weekly views mark. The Cocomelon channel takes that honor thanks to its family-friendly nursery rhymes and consistent uploads.
The statistic is confirmed by TubeFilter, a YouTube analytics firm using data from GospelStats. Every week Tubefilter ranks the fastest growing YouTube channels based on statistics collected in the given time frame.
The explanation is simple enough. Many parents are left finding ways to keep their children entertained from home. Undoubtedly many parents are turning to digital entertainment and channels like Cocomelon.
Cocomelon views total for this week were 1.04 billion views – a 6% increase over last week.
It's likely those views will continue to rack up billions each week, especially since many Americans continue to express concern about leaving their homes. The runner-up channel is T-Series, an Indian music and variety channel, with 712.5 million views last week. Kids Diana takes the third spot with 660 million weekly views.
Cocomelon's success during the global pandemic is also propelling the channel to new heights. Roku recently added Cocomelon content to its own Roku Channel. The streaming deal with Treasure Studio brings Cocomelon content beyond the realm of YouTube for the first time.
Cocomelon helps preschoolers learn basics like letters, numbers, animal sounds, and colors. Some of the most well-known songs include "Baby Shark Submarine," "Wheels on the Bus," and the "Bath Song." You may remember Baby Shark from its record-breaking YouTube views well before the pandemic began.
Roku launched the Roku Channel last year with both a subscription and ad-supported content. The Kids & Family area of the app now features over 20,000 episodes of TV and movies for kids. Roku first noticed increased demand for family-oriented content last quarter.