The latest batch of $1,200 stimulus checks look a lot like junk mail (hint: they aren't).
Already, several incidents of Americans tossing out their $1,200 stimulus checks have been reported. That includes one Atlanta-based musician who almost threw his money into the trash before deciding to open the envelope. Others are cutting them up or throwing them into the shredder.
That's because the latest stimulus checks aren't actually checks — they're prepaid debit cards inside envelopes that look exactly like junk mail.  Accordingly, alerts are now being sent out to double-check your entire stack of mail before tossing things out.
Previously, stimulus payments were being mailed in official U.S. Government envelopes, with very official-looking checks inside. Those checks could then be cashed, and easily recognized by a bank. This mailout, however, features pre-loaded debit cards.
The only problem is that the cards are being sent by 'Money Network Cardholder Services,' a company with a non-descript address in Omaha, NE. There's nothing government-related on the envelope, including names like 'U.S. Treasury' or 'Internal Revenue Service'. The result is that the envelope looks extremely similar to junk credit offers and notices, which Americans often receive regularly.
Already, Americans are sounding the alarming and warning others to open the envelope.
"I too would think a plain envelope from 'Money Network Cardholder Services' was junk mail," noted Peter Drake, a computer science professor.
"PSA! Don't throw away your economic stimulus check. It comes in a non-descript envelope from 'Money Network Cardholder Services' and it's a DEBIT CARD," another recipient noted (see video below).
The junk mail problem is already catching the attention of regulators and members of Congress.
The Iowa Attorney General has already reported "lots of calls" from people reporting that the debit cards look like scams. Even those that open the envelopes are unsure about whether they should hand over their social security numbers to activate them. It doesn't help that scams are surging during the COVID-19 crisis, putting Americans on high-alert.
Others are also voicing concerns.  "Without prior awareness, any reasonable person would question the receipt of a debit card claiming to have free cash if only you share your SSN," wrote U.S. Congresswoman Gwen Moore, who hails from Wisconsin's 4th Congressional District.  "Yet, the U.S Treasury sent millions of Americans their economic impact payment in exactly this manner. My colleagues and I need answers."
Moore, along with other members of Congress, including John Lewis, U.S. Representative for Georgia who is also Chairman of the Subcommittee on Oversight, have written their concerns to Steven Mnuchin, Secretary of the U.S. Treasury.
"In the last week, there are reports that taxpayers are confused by the EIP prepaid debit cards and are concerned that they are scams," the letter notes.  "For starters, the cards arrive in a plain white envelope from 'Money Network Cardholder Services,' which is not a name that taxpayers recognize.  Further, there is no indication on the envelope of the card itself that it is an EIP or that it comes from the Treasury.
"Alarmingly, if an individual calls the number in the accompanying materials, the activation line requires the individual to enter a substantial portion of his or her Social Security number."
It's unclear if any modifications have been made to the mailings, especially since it appears that they've mostly been mailed out. So far, we've seen at least one alert from the IRS. Various consumer protection agencies, tax professionals, and ordinary Americans are also sounding the alarm.
For those that do open the envelope, there's a letter inside that contains the prepaid card and how to use it.
It looks like this.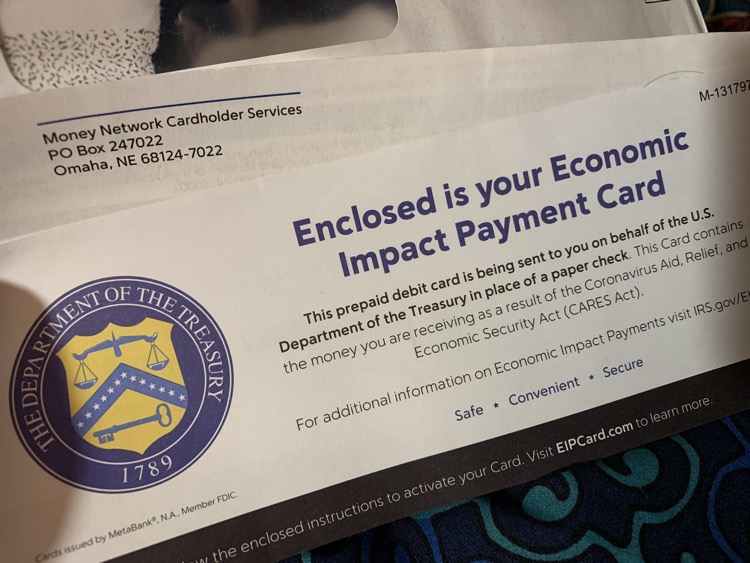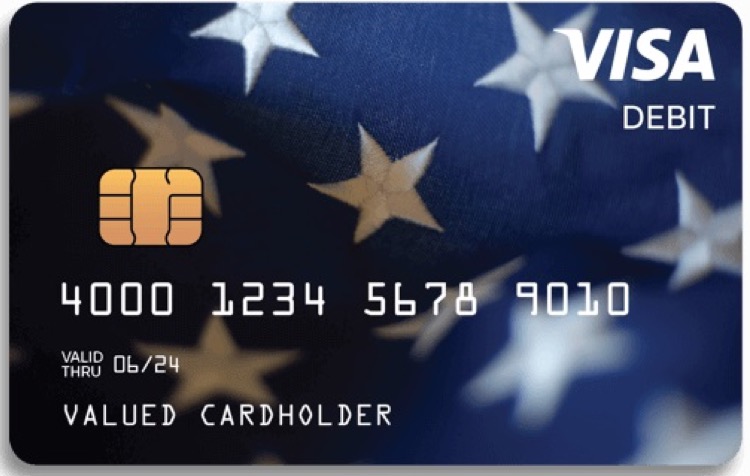 And what if you already threw the envelope away?
According to the Consumer Financial Protection Bureau (CFPB), all is not lost. "If you think you have misplaced your card, go to EIPCard.com and lock your card to prevent unauthorized transactions or ATM withdrawals while you look for it," the CFPB advised.
There's a customer service like (1-800-240-8100) to report a lost, stolen, or trashed card.  You can also deactivate the card while ordering a new one.  The replacement fee is $7.50 ($17 for expedited service).
"You can call customer service at 800-240-8100 to report your lost or stolen card immediately," the group advises. "Your card will be deactivated so nobody can use it."
PSA! Don't throw away your economic stimulus check… comes in a non-descript envelope from "Money Network Cardholder Services" and it's a DEBIT CARD. ⁦@RoscoChad⁩ #CARESAct #TheMoreYouKnow pic.twitter.com/gvWqRjhasa
— JaynieSaundersTiller (@jayniest) May 28, 2020