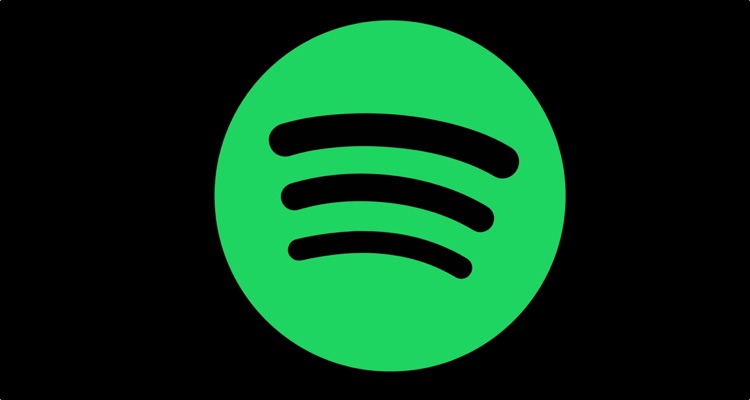 Toronto-based global investment bank RBC Capital Markets has raised Spotify's target stock price from $192 to $320 following encouraging results in a survey that asked respondents about their preferred means of listening to music.
RBC analyst Mark Mahaney revealed his updated view on the long-term performance of Spotify stock (bought and sold under the symbol SPOT) as part of his firm's eighth annual music-habits survey. As in previous years, the study requested that participants – 1,500 this time around – name the way they most often listen to music, including streaming services, satellite radio, traditional radio, and more.
Having finished fourth in 2019, with 20 percent of respondents indicating that it was their preferred means of enjoying music, Spotify jumped to the top of the list – and tied with YouTube for the first time ever – in 2020, owing to support from 34 percent of the music fans who filled out the questionnaire. For reference, Pandora placed third this year (with 19 percent), Amazon Music (17 percent) took the fourth-place slot, and Apple Music and traditional radio (15 percent) tied for fifth place.
Additionally, 41 percent of surveyed individuals cited Spotify Premium as their favorite paid music streaming service, ranking it above Apple Music (18 percent) and Amazon Music (14 percent).
Based upon this strong showing, RBC upped its target price, once again, and the market responded positively. Spotify's per-share price added $12.59 to its worth during today's trading hours, representing an almost five percent hike. SPOT finished at $271.49, nearly $100 more than its closing value one month back, $181.84. Plus, after-hours trading had ushered in further gains ($1.31 per share) at the time of this writing.
The Stockholm-based streaming service's rise from the $160 per-share range to the $300 ballpark began on May 19th, when it unveiled a $100 million deal that will bring The Joe Rogan Experience exclusively to Spotify users later this year.
Podcast deals with Kim Kardashian West and WarnerMedia pushed the stock to a new all-time-high last month, and investor confidence has continued to build in the interim. One week ago, we reported that Goldman Sachs had upped its SPOT target price to $280. More broadly, Spotify has added some $13 billion to its market cap since announcing the JRE deal.
Investors have also responded positively to Spotify's long-rumored move into video. The streaming platform is testing the visual-media waters with select partners (and in select markets) presently, though a timetable hasn't been established for a full-scale rollout.
However, one needn't stretch the imagination to grasp the potential (earning and otherwise) associated with adding clips to Spotify – particularly given the unprecedented market response to the company's closing a handful of high-profile podcast deals for programs that have yet to hit the platform.