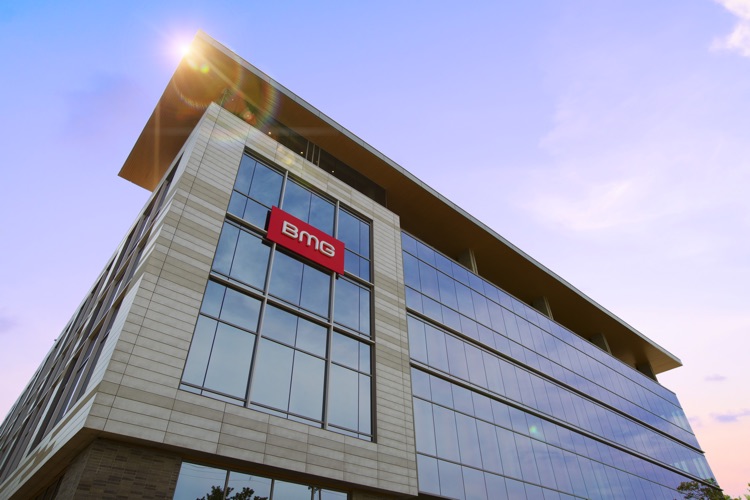 BMG Production Music has acquired London-based production music company Dynamic Music.
BMG Production Music (BMGPM) shared news of the high-profile investment with Digital Music News this morning. The buyout follows a roughly two-year-long sub-publishing agreement between BMGPM and Dynamic Music, which resulted in Dynamic's revenue doubling, per the companies.
Founded in 2014, Dynamic Music features an approximately 3,500-track library, covering genres like hip-hop, indie, and electronic, to name just some. Dynamic says they've secured a "multitude of international media placements" since its inception, including spots in prominent films, television shows, and other visual media. Albums from artists such as The Shapeshifters (currently comprised of house mainstay Simon Marlin) and electronic star Kid Massive are part of the Dynamic catalog.
Addressing the acquisition in a statement, BMG Production Music EVP & Global Managing Director John Clifford said: "As BMGPM continues to grow, build and innovate with the best providers of production music in the world, bringing Dynamic Music into the fold of the company is an organic transition and recognition of the team's exceptional work."
2020 has been a busy year for BMG Production Music, which has struck several expansion- and growth-minded deals during the last couple months. In May, DMN was first to report on the 15,000-track agreement that BMGPM had inked with AI-focused music-to-video platform MatchTune. Under the contract, MatchTune will use its proprietary AI technology to quickly find suitable music (from the 15,000 tracks offered by BMGPM) for visual-media projects.
And at this month's start, BMG Production Music and London-headquartered television production company ITV Studios announced a "multifaceted agreement" covering sync licensing, artist-promotion campaigns, and a jointly-owned production music label. Additionally, the partnership encompasses an online platform through which ITV Studios' creative teams can promptly access and utilize BMGPM works in their programming.
Last month, we reported that the overarching BMG brand was reviewing each of its deals with black artists (including contracts concerning African American musicians' catalogs) to repair "the music industry's record of shameful treatment." The publisher, label, and licensor also indicated that it would direct its offices (in 12 different countries) to craft plans designed to reduce the prevalence of racism and social injustice.