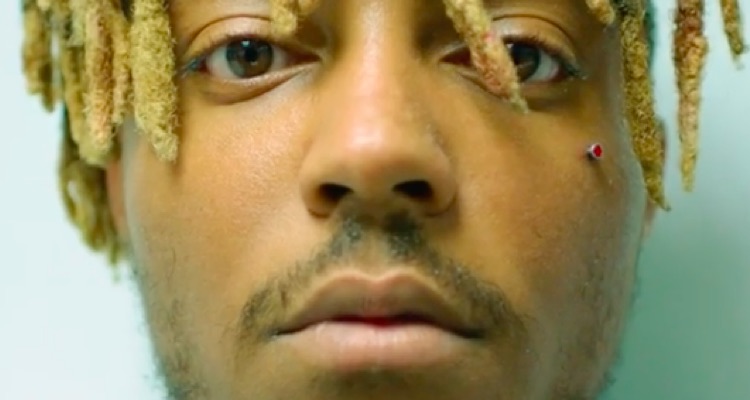 Late last month, we were first to report that Yellowcard had suddenly dropped its "Lucid Dreams" copyright infringement lawsuit against Juice WRLD. However, the late rapper's estate is now facing a separate infringement case over a different track.
The plaintiffs – an unnamed 16-year-old (or possibly 17-year-old, depending upon the individual's birthdate) from Colorado and his father and guardian ad litem, Thomas F. Willisch – initially submitted the complaint to a California federal court in July of 2019. The COVID-19 pandemic and Juice WRLD's December 2019 passing delayed the proceedings, and his mother (and the representative of his estate), Carmela Wallace, received a summons just this week.
The charges levied against Juice WRLD and his estate in the case are straightforward enough. Per the filing, Juice WRLD, whose full name was Jarad Anthony Higgins, allegedly infringed upon the minor plaintiff's "Ice" track in "Lean wit Me," which dropped as a single on May 22nd, 2018, one day prior to the release of the corresponding album, Goodbye & Good Riddance.
That said, the minor plaintiff first registered "Ice" with the Copyright Office in January of 2019, before discovering and registering "an alternative version" of the track in February of 2019, according to the legal text.
19-year-old Nick Mira, who co-wrote "Lean wit Me" with Juice WRLD and was credited as its sole producer, is also named as a defendant in the suit, as is Lil Bibby's Grade A Productions record label and Universal Music Group (UMG). As an aside, Mira co-wrote nine of Goodbye & Good Riddance's 15 tracks and produced eight of the works.
Responding to the complaint – which doesn't specify the exact circumstances of the alleged infringement, including whether Mira and Higgins were working with the minor copyright holder – the record-label defendants denied that "Ice" had been stolen to create "Lean wit Me" and went as far as claiming that the "purported copyright was procured by fraud upon the Copyright Office." Additionally, the firmly worded rebuttal emphasized the defendants' understanding that the "Ice" copyrights had been applied for and granted well after the release of "Lean wit Me," as previously mentioned.
At the time of this writing, Carmela Wallace hadn't publicly responded to the summons. Two weeks back, we covered the collaboration (on "Smile") between The Weeknd and Juice WRLD, which debuted following the immense success of Juice's first posthumous album, Legends Never Die. 
An official video for the track arrived on YouTube last week, and further releases (Juice reportedly left behind somewhere in the ballpark of 2,000 works) are reportedly forthcoming. To be sure, Marshmello signaled that he and Higgins crafted "8 or 9" songs that fans have yet to hear.