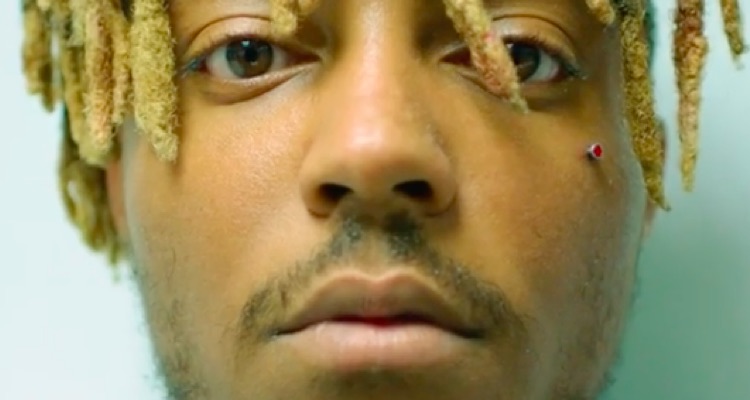 Another copyright infringement lawsuit is moving forward against the estate of Juice WRLD, as the late rapper's mother, Carmella Wallace, has been served court papers.
To briefly recap, Digital Music News has covered the high-profile infringement complaint since shortly after it was submitted to a California federal court. An unidentified minor levied the lawsuit through his guardian ad litem, Thomas F. Willisch, alleging that Juice WRLD (whose full name was Jarad Anthony Higgins) and producer-songwriter Nick Mira had stolen his work to create "Lean wit Me."
Thus far, the suit's filings haven't specified the precise circumstances of the alleged infringement – including how the defendants allegedly borrowed from the plaintiff's "Ice." And owing to the anonymity of the latter song's under-18 creator, it's proven difficult to pinpoint the track on streaming services.
Nevertheless, lawyers for the defendants fired back against the charges, claiming that the copyright for "Ice" had been "procured by fraud upon the Copyright Office." Juice WRLD released "Lean wit Me" as a single in May of 2018; the plaintiff registered "Ice" with the Copyright Office in January of 2019, per the defendants.
Now, DMN has obtained an exclusive copy of a new court document, which indicates that the case is officially in motion. According to this order, the infringement lawsuit's discovery cutoff has been pushed back to December 18th, 2020, while the expert-witness discovery will conclude on March 10th, 2021. And outside of other, similar deadlines (for motions, ADR steps, and more), the final pre-trial conference is set for April 5th, 2021, while the jury trial is slated to commence one month later, on the morning of May 4th.
At the time of this writing, the defendants hadn't publicly commented on the courtroom confrontation's just-specified schedule. Moreover, the legal battle arrived on the heels of a different, similarly high-stakes infringement suit from Yellowcard. The Jacksonville, Florida-based band alleged in its $15 million complaint that Juice WRLD had infringed upon "Holly Wood Died" in "Lucid Dreams." However, we were first to report that the group had voluntarily dropped the case with prejudice – meaning that it may resume down the line – in late July.
Juice's first posthumous album, Legends Never Die, debuted to positive reviews (and commercial success) on July 10th. Given the 22-track record's strong market performance – as well as the reported 2,000 songs that Juice WRLD left behind – additional works are almost certainly forthcoming. Marshmello, for his part, specified that he collaborated with Higgins on "8 or 9" unreleased tracks, though it's unclear when they (or other songs) will become available to fans.