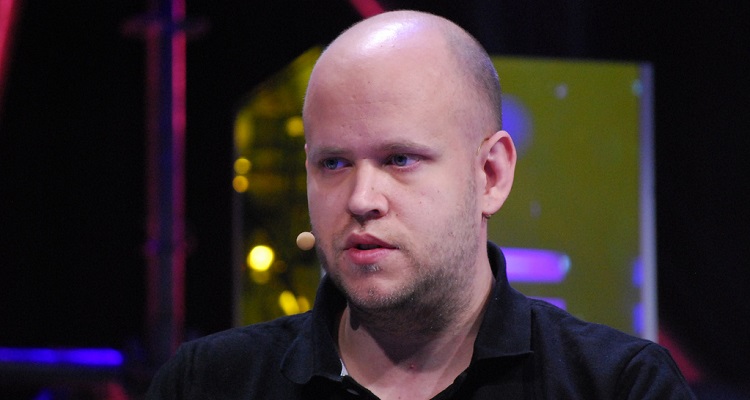 Spotify CEO Daniel Ek has insisted that Joe Rogan isn't receiving special treatment on the content of his show — including the guests he's able to welcome onto his Spotify-exclusive podcast. Nevertheless, the comedian's recent episode with Alex Jones, who was banned from the platform in 2018, won't be removed.
Ek addressed the decidedly contentious subject during a recent conference call, delivered following the release of Spotify's third-quarter earnings report. LightShed partner and analyst Rich Greenfield asked about the "controversy created by" JRE and, after multiple headlines concerning activist team members' pushback, how Spotify is handling the matter with its employees.
"Again, overall I would just say we have millions of millions of creators on the platform and almost 70 million pieces of content," Ek responded in part, while pointing to standardized content moderation policies. "And the most important thing for us is that we, anything we do on our platform, is based on consistently applying those policies."
From there, the Swede emphasized Spotify's vast scope of non-music audio entertainment – some 1.9 million podcasts are now available to users, the Q3 earnings report revealed. Ek noted that the content policy needs to be "evenly applied" regardless of the individual at hand or the source of criticism.
"So we have a content policy. It's openly available, anyone can look at it. We obviously review all the content that goes up, and it doesn't matter if you're Joe Rogan, or anyone else. We do apply those policies," proceeded Ek. "But it's important to note that this needs to be evenly applied, no matter if it's internal pressure or external pressure as well, [given that] we are a creative platform for lots of creators."
One could make the argument that this policy isn't being evenly applied, independent of the topics of the Jones-Rogan discussion, given that Spotify banned Alex Jones's own show but allowed him to return as a guest on JRE. Moreover, the underlying controversy and overarching disagreements appear unlikely to abate in the near future, both with regard to The Joe Rogan Experience and in a broader sense.
As mentioned, Spotify's podcast library encompassed close to two million programs as of Q3 2020 – an increase of 400,000 shows from the second quarter, or an average of about 4,400 new podcasts per day. It's unclear exactly which system and parameters Spotify utilizes when reviewing "all the content that goes up," but analyzing even the content flagged by users is a tall task, logistically.
And as podcasts continue to pick up steam on both the quantity and listenership fronts, the undertaking seems poised to become additionally difficult.
Separately, Joe Rogan has raised the issue of Spotify censorship again, this time in a recent episode with Glenn Greenwald.
Earlier, Rogan claimed that members of Antifa and other left-wing groups had been setting fires in Oregon, a claim he later corrected.  "There was no one telling me to do that, that's one important thing.  A lot of people think that Spotify told me to do that, they didn't even know about it," Rogan relayed.
"I came in, and [JRE assistant] Jaime told me, 'you know that thing you said about left-wing people starting forest fires turned out not to be true,' and I'm like, 'f—k, really?'"
"It turns out there was one Black Lives Matter protestor or activist that was caught lighting fires. But most of it was crazy people, and there was a lot of arson. But it's hard to attribute that to any one ideology."\