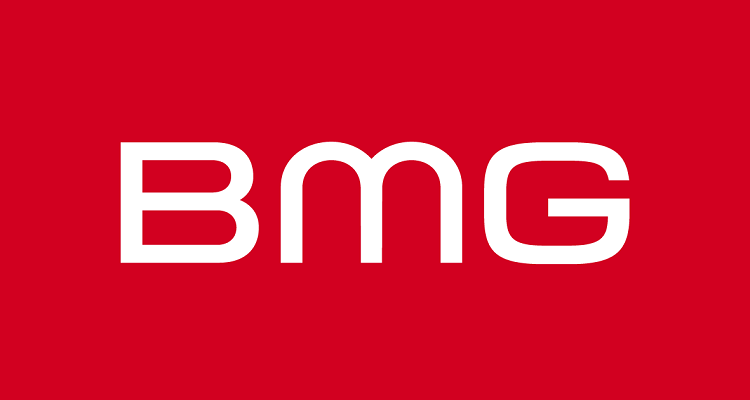 In June, BMG revealed that it would 
review "all historic record contracts"
for discriminatory terms. Now, as part of the months-long analysis, the Bertelsmann subsidiary has indicated that just "four of the 33 labels in its historic acquired catalogs show statistically significant differences between the royalties paid to Black and non-Black artists." No bias was found within BMG's hundreds of deals negotiated over the past 12 years.
BMG announced today, in a formal release, that it had completed the "first stage" of the review, "which has been verified by external auditors." Of the 33 labels within the company's "historic acquired recorded catalogs" – encompassing works from a total of 3,163 artists, 1,010 of whom are black – four "show statistically significant differences between the royalties paid to Black and non-Black artists."
As a result, BMG intends to launch a "deep dive study to establish definitively the reasons for those differences" in royalties – also reiterating in the announcement message that its team "was not responsible for striking any of these original deals." Some of the agreements were closed nearly 60 years back, and the Berlin-based company debuted a little over a decade ago.
Elaborating upon the months-long survey's precise findings, specifically with regard to the four labels that showed "statistically significant differences between" royalties, BMG relayed that 15 total labels include both black and non-black musicians. Of these 15 labels, 11 demonstrated "no evidence of racial disadvantage" – meaning that artists received the same amount of royalties or a nearly identical amount of royalties regardless of race. BMG also noted that "Black artists earned slightly more than non-Black artists" for a number of the 11 labels, but didn't offer further specifics.
The remaining four labels had "a statistically significant negative correlation between being Black and receiving lower recorded royalty rates," according to BMG, with the pay discrepancy ranging from 1.1 to 3.4 percentage points. Moreover, BMG proceeded to apply "the same methodology" to the recording contracts that it has personally negotiated since forming in October of 2008. "There was no negative correlation between lower recorded royalty rates and Black artists across those deals," the text specified.
Lastly, in highlighting the potential caveats of the study, BMG noted that it solely covered royalties paid under historic contracts (not other elements of artist-label relationships), besides focusing on the deals that it has negotiated across 12 years in business. Building upon the point, BMG closed the results portion of the release by calling on "other record labels" to undertake similar initiatives.
"BMG believes its methodology is robust and, if more widely applied, could uncover important truths about the music industry's treatment of Black artists," this section of the release reads. "BMG therefore invites other record labels to join in reviewing the historical treatment of Black artists and is willing to share its learnings gained during the existing project in order to achieve this."
And BMG COO Ben Katovsky, who led the study, took aim at recording contracts generally in a statement of his own.
"We have learned a lot about our historic acquired recorded catalogs during this study. We have found a number of both Black and non-Black artists with terms in contracts signed decades ago which we feel are not appropriate," said Katovsky.
"While these legacy contracts may have been entered into willingly, are fully legally enforceable and we paid the previous owners full market value for them, we feel we can do better. We will shortly bring forward proposals designed to do just that."
Earlier this month, BMG finalized an international neighboring rights deal with The Rolling Stones. And in spite of the pandemic, the company reported all-time-high half-year revenues through 2020's initial six months.