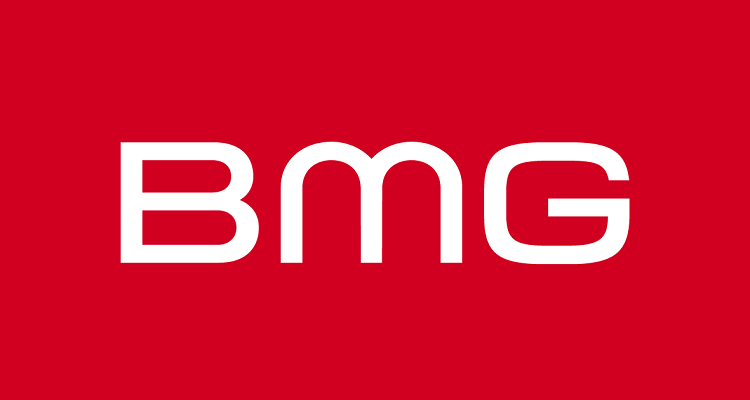 Despite the far-reaching effects of the novel coronavirus pandemic, BMG turned in all-time-high revenues during 2020's initial six months.
The record-breaking earnings were revealed this morning, in a half-year financial report released by BMG's parent company, Bertelsmann. Berlin-based BMG, which operates as both a publisher and a record label, saw its revenues jump to over $335.85 million (€282 million) in Q1 and Q2 2020. The figure represents a 4.8 percent uptick from 2019's opening half and is the most that the 12-year-old entity has generated during any six-month period.
BMG also indicated that its catalog experienced a 49 percent year-over-year hike in streams, with "overall recorded streaming" increasing by 26 percent. More broadly, nearly half (48 percent) of BMG's publishing revenue was attributable to digital sources, between the beginning of January and the end of June, while 83 percent of recorded music income derived from digital.
BMG then detailed its foremost successes in both publishing and recorded music. On the publishing side – which accounted for 69 percent of revenue, to recorded music's 31 percent – the release noted the impressive results of Juice WRLD's catalog.
The late rapper's first posthumous album, Legends Never Die, topped the charts when it debuted earlier this year, and Juice WRLD reportedly left behind an extensive body of other as-yet-unreleased works. (Juice WRLD inked a BMG publishing deal in 2018, covering the entirety of his music, including all current and future releases.)
Lewis Capaldi and NAV also performed well in Q1 and Q2 2020, per BMG.
Shifting to recorded music, BMG disclosed that Jason Aldean garnered more than 660 million global streams through 2020's opening half, and that Run the Jewels' RTJ4 was the duo's "highest US chart debut yet."
And impressively, fans streamed Conkarah's "Banana" track in excess of 400 million times during the period, according to the Bertelsmann subsidiary. "Banana" has achieved considerable popularity on TikTok, which Walmart and Microsoft are reportedly joining forces to purchase.
Lastly, BMG provided an update on its racial-justice initiatives, which it announced in June, following Black Out Tuesday. Today, in a message to employees, CEO Hartwig Masuch addressed the matter. Elections are being held for BMG's Diversity & Inclusion Council, per Mausch, and his team will identify its "latest Black community outreach effort in the US later this week."
In terms of reviewed contracts – BMG previously pledged to examine the details of and correct any inequities within black artists' agreements – Masuch stated that the company is "in the middle of consultation on the results" of the undertaking.