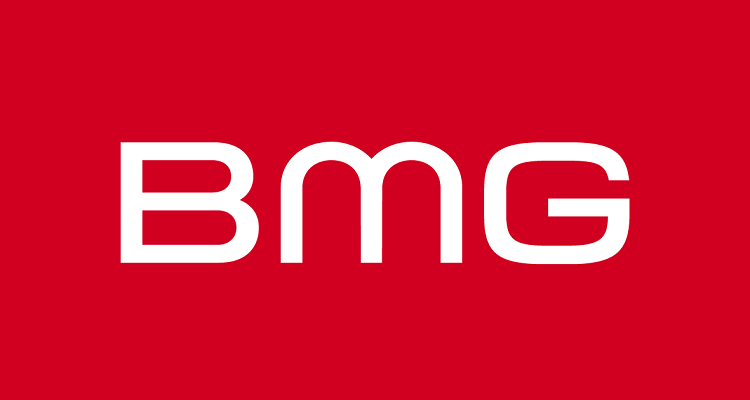 BMG has unveiled "a streamlined restructuring of its US repertoire operation" that's designed to help the company "accelerate out of the pandemic" in 2021.
The Bertelsmann subsidiary formally announced the comprehensive restructuring plan this morning, via a general release that was shared with Digital Music News. As part of the initiative, BMG has promoted Los Angeles-based Thomas Scherer, who joined the company at the time of its 2008 founding, to president of repertoire and marketing for Los Angeles and New York. John Loba is now president of recorded music for BMG's Nashville operations.
Team members Monti Olson and Dan Gill have become EVPs and will head Scherer's Los Angeles division, handling stateside publishing and recorded music in LA, respectively. Olson has over two decades of industry experience to his credit and joined BMG in 2018, according to the release. Gill, a seven-year company vet, "will be responsible for BMG's frontline recordings repertoire and strategy" in the City of Angels.
Next, longtime television and commercial music producer John Loeffler, who's been with BMG for 12 years, "will enter into a newly expanded role focused on VIP client relations, US-wide business development and strategic partnerships." Assuming Loeffler's previous position (as EVP of recorded music for New York, in addition to SVP of international marketing) is Jason Hradil.
Finally, the Berlin-headquartered company has promoted Jecoure Lamothe to senior director of A&R and marketing at RBC Records, "following a highly successful period of transition and integration." BMG bought RBC, which has signed acts including Waka Flocka Flame, Run the Jewels, and Gucci Mane, in 2018.
Addressing his company's multifaceted restructuring effort in a statement, BMG CEO Hartwig Masuch said: "The US continues to be BMG's richest repertoire source and largest revenue generator. After a very strong 2020, we are determined to be in a position to accelerate out of this pandemic rather than resting on our laurels.
"This new streamlined structure will allow us to raise the bar of excellence when it comes to servicing our artists. I would like to thank Thomas, Jon, Monti, Dan, and Jason for all their contributions to the company and wish them continued success in their new roles."
And in a statement of his own, Thomas Scherer said, in part: "I look forward to working alongside Jon Loba as we pursue our objective to provide a real partnership for our artists and songwriters: inspire, help them build and own their creative works and offer them new opportunities to express their talents into books, podcasts, films and documentaries, video games and beyond. More than ever, BMG is the most artist-friendly alternative to the traditional music business."
Last month, BMG acquired the more than 300-track recorded catalog of Fleetwood Mac drummer and cofounder Mick Fleetwood. Additionally, December saw the company close a worldwide neighboring rights deal with The Rolling Stones (having debuted its neighboring rights service in late May of 2020), while cofounders Keith Richards and Mick Jagger extended their "long-term" publishing deal with BMG.