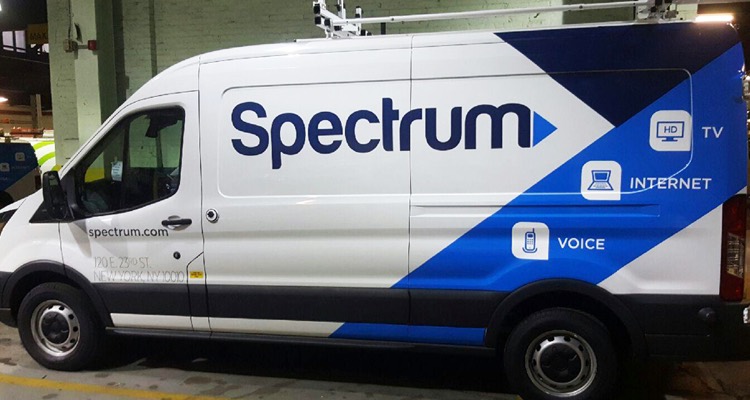 The RIAA's years-running lawsuit against Charter Communications is showing few signs of slowing down. If found liable for its users' alleged copyright infringement, the Spectrum operator plans to argue that peer-to-peer piracy is 'no longer a problem' for the music industry, according to a new filing obtained by Digital Music News.
The underlying courtroom confrontation kicked off in March of 2019, when the music industry trade organization accused Charter Communications of knowingly contributing to, and reaping "substantial profits from, massive copyright infringement committed by thousands of its subscribers." Moreover, the case centers specifically on 11,027 alleged instances of copyright infringement that occurred between March of 2013 and May of 2016.
Charter, 29 percent of which belongs to SiriusXM majority stakeholder (and 33 percent Live Nation owner) Liberty Media, via its Liberty Broadband subsidiary, pushed back against the allegations and levied several counterclaims. In part, the Stamford, Connecticut-headquartered ISP emphasized its inability to "control the internet" (and customers' download habits) and stressed that it hadn't personally stored or offered protected media.
On the counterclaim front, Charter accused the defendants of "knowingly sending materially inaccurate notices of alleged infringement" – allegedly violating the DMCA in the process – and sending notices of alleged infringement for works that they didn't own. However, a Colorado federal judge in November of 2020 addressed five of 13 pending motions, including dismissing the DMCA-abuse counterclaims, and noted that the eight remaining motions were "pending before the magistrate judge or the special discovery master."
The initially mentioned new filing, which the music industry plaintiffs recently submitted to the court, is an objection to one of the special discovery master's decisions on the eight outstanding motions. In particular, this special master in late January denied "discovery necessary to rebut a statutory damages defense that Charter has asserted."
"Specifically, if found liable, Charter intends to argue that…peer-to-peer infringement is 'no longer a problem,' such that there is nothing to deter" and "because there is nothing to deter, Plaintiffs should not be awarded significant damages."
The plaintiffs, the Big Three record labels and many other music industry companies among them, "served the nine requests at issue to rebut this defense," including by attempting to obtain information showing that "peer-to-peer infringement is still rampant on Charter's network" and the ISP "still contributes to the infringement by continuing to provide its services to—and collect fees from—known, repeat infringers."
More broadly, the defendants have refused this discovery as well as "any discovery regarding whether peer-to-peer infringement remains a problem on Charter's network today," and the special master's ruling to deny the request "was an abuse of discretion because it had 'no basis in fact,'" according to the plaintiffs.
At the time of publishing, Charter/Spectrum hadn't commented publicly on the development. Separately, Liberty Media (which owns 29 percent of Spectrum, once again) rolled out a $500 million IPO for its newly formed "special purpose acquisition company" last month, and Liberty Broadband is officially scheduled to deliver a Q4 2020 conference call on February 26th. Cox Communications, for its part, recently moved to delay a $1 billion payment to the major labels in a separate case.