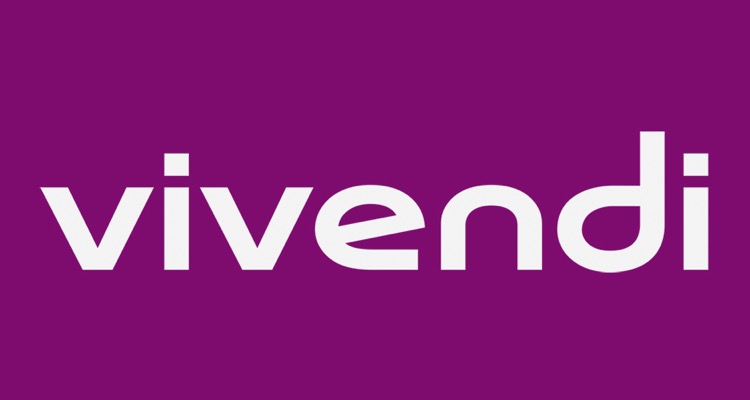 Vivendi shares (traded as VIV on the Euronext Paris) have jumped by nearly 20 percent following the announcement that the French conglomerate could roll out Universal Music Group's long-awaited IPO, including a "special dividend" for Vivendi shareholders, by 2021's end.
At the time of this piece's writing, Vivendi shares were worth $37.87 (€31.22) each – an increase of about $6.12 (€5.12) and 19.62 percent from Friday, February 12th. (Vivendi elaborated upon the Universal Music Group IPO in a formal release on Saturday the 13th.) Plus, the double-digit uptick between Friday and Monday's closing prices ushered in VIV's highest value since December of 2007, when the stock cracked $30 per share.
Last month, Paris-headquartered Vivendi finalized the sale of an additional 10 percent UMG stake to a consortium led by Chinese conglomerate Tencent. The purchasers fronted a total of €6 billion ($7.28 billion) for the 20 percent interest in Universal Music Group, and Vivendi stated in the release concerning the transaction that UMG's IPO would arrive "in early 2022 at the latest."
Now, in the aforementioned newest release pertaining to the Big Three record label's public market debut, Vivendi acknowledged that "institutional shareholders" have long pressed for UMG's split so as to reduce the parent company's conglomerate discount.
In response to these calls, and particularly because of Universal Music's $36.39 billion or so valuation under Tencent's partial buyout and "interests expressed by other investors at potentially higher prices," the Management Board is considering "a distribution of 60% of UMG's share capital to Vivendi shareholders."
Vivendi would facilitate said share-capital distribution by issuing a special dividend, and the Universal Music stock listing would arrive on the Euronext Amsterdam, with the Netherlands being "a country which has been one of UMG's historical homes," per the release.
The Universal Music majority owner intends to hold an extraordinary shareholders' meeting on Monday, March 29th, and assuming that investors vote in favor of the special-dividend plan, a subsequent shareholders' meeting will be arranged to "approve the distribution and subsequent completion of the transaction" – beginning, of course, with UMG's IPO – "before end 2021."
Warner Music Group returned to the public market in 2020 after almost a decade of entirely private ownership, and its per-share price nearly topped $40 last week (against a 52-week low of $25.61). Separately, 2021's first six weeks have seen both SiriusXM majority owner Liberty Media and former Geffen Records president Neil Jacobson launch public listings for strategic-acquisition companies.
Finally, Universal Music has taken more than a few steps to diversify its holdings and broaden its income potential during the last year or so. Most recently, the major label partnered with BTS agency Big Hit Entertainment to launch a livestreaming platform and, on the heels of a decidedly public falling out with Triller, expanded its TikTok partnership.