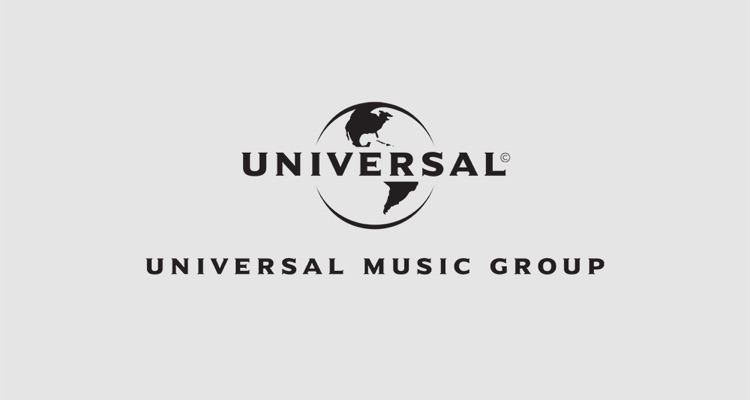 Universal Music Group (UMG) has entered the content-creation space with the launch of London- and Los Angeles-based Mercury Studios.
Universal Music Group announced the rollout of Mercury Studios today, in a formal release that was shared with Digital Music News. The all-encompassing content house is set "to develop, produce, and invest in innovative, music-based storytelling" across film, television, podcasts, and live performances, to name some areas. Moreover, the studio arrives on the scene as music continues to become increasingly prevalent on short-form video platforms as well as in video games, film, and TV.
15-year BBC veteran Alice Webb will lead Mercury Studios, which also includes UMG's Eagle Rock Entertainment (ERE) film-production subsidiary and its approximately 2,000 hours' worth of programming. Universal acquired the 23-year-old ERE in 2014 and brought Webb on as CEO last year. Moving forward, Mercury will build upon Eagle Rock's existing content library and look to "leverage ERE's global sales division alongside home video and digital media distribution."
Additionally, Mercury Studios isn't waiting until the full-scale return of traditional concerts to continue capturing footage of gigs (as Eagle Rock did), but will instead "carry on ERE's rich history of filming live performances" beginning with livestream sets. In the past, ERE recorded live shows delivered by all-time-greats such as The Rolling Stones, Queen, Dr. Dre, and Ella Fitzgerald.
Addressing the debut of Mercury Studios, Universal Music UK Chairman and CEO David Joseph indicated that the content house's initial works will be announced sooner rather than later.
"Mercury will be about bold ideas, exciting new talent but above all compelling visual storytelling, all of which will be demonstrated with the exciting projects we will be announcing over the coming weeks," said the 22-year UMG UK veteran Joseph. "Music is a world full of the most extraordinary stories, with so many yet to be told."
And in a broader sense, Universal Music Group's bolstered presence in today's fast-paced content landscape is just the latest development in a series of high-profile strategic moves that appear designed to both increase and diversify income ahead of an expected 2022 IPO. Just months after launching Def Jam Africa, the Big Three label last week established 0207 Def Jam in London.
Separately, UMG has unveiled plans for a collection of "music-based experiential hotel properties," which rendered images suggest will feature full-scale performance areas directly behind lodgers' balconies. Plus, the world's largest label closed a multiyear licensing agreement with Spotify – including collaboration on promotional campaigns – opened offices in Israel and Morocco, and finalized massive partnerships with China-based NetEase and Tencent on the year.