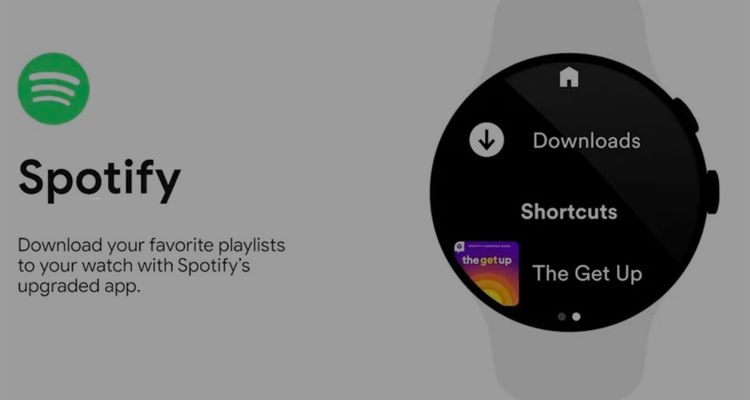 Google Wear watches are getting offline playback support for Spotify and Youtube Music.
Google's latest developer keynote detailed several changes that are coming to its watch ecosystem. Google's Wear OS is merging with Samsung's Tizen, with an updated OS for faster performance. The YouTube Music app for Wear OS also received an update to download music directly to Wear devices.
Google's smartwatch ecosystem lags behind the Apple watch in offline music listening.
Spotify and YouTube Music supporting offline music playback should help. The Apple Watch can play songs downloaded through Apple Music with no problem. Google spent the last two years killing off Google Play Music, which worked flawlessly with Wear OS. Its replacement, YouTube Music, did not support Wear OS from the get-go, and Google is just now getting around to supporting it.
For years, Android users have had to use their watches like glorified .mp3 players, loading files they own to the device. The Samsung Galaxy smartwatches have supported offline Spotify playback thanks to an exclusive deal with Spotify and Samsung.
Google's accessory offerings have been pretty limited in functions in the past, too. While the Apple Watch has focused heavily on health and fitness, Google's wearables have been all over the place. Music has never been at the forefront of the experience, though.
At least Spotify remains committed to making music an experience on multiple devices.
"We believe that wearables will be more and more important in the future, and we see our investment in Wear as absolutely essential for Spotify," says Jessika Malmcrona, Product Lead for Car & Wearables at Spotify.
Wearables are another category of a device where Spotify can identify you might want different recommendations. Much like its beta test for CarThing, Spotify can tell what songs and podcasts you're downloading for listening on a wearable device. Its algorithms may recommend new true crime podcasts for you to download on your way to the gym, for example.
Dividing up recommendations based on the listening device is just one way Spotify is trying to make its music listening experience smarter. But these small invasions of privacy are causing a huge backlash as Spotify continues to patent more surveillance technology to monitor its users' listening habits.
Spotify hasn't shared a timeline for when the Wear OS app will be updated, other than soon. Android Wear OS users have been asking for offline playback for years, though.