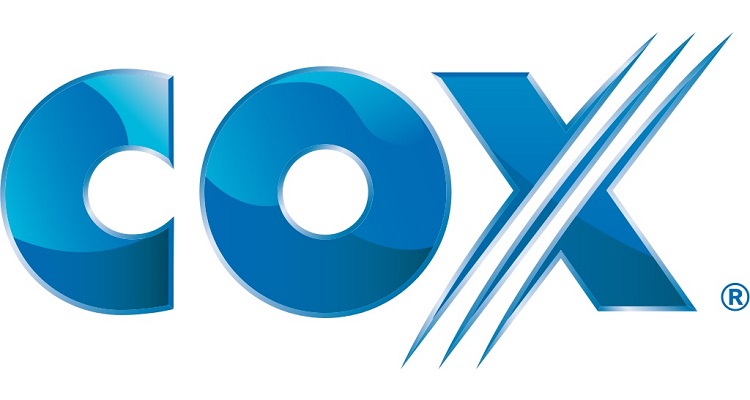 Cox Communications has officially appealed the $1 billion music-piracy verdict that a jury levied against it in December of 2019.
To recap, the underlying courtroom confrontation kicked off back in 2018, when the major labels accused Cox Communications of profiting from "massive copyright infringement" committed by its users, specifically with regard to the alleged infringement of 10,017 works.
The 59-year-old Cox Enterprises subsidiary denied the allegations, but a jury in late 2019 found the company liable for vicarious and contributory infringement on the aforementioned 10,017 works – and, more pressingly, attached $99,830.29 in damages to each of these copyrighted materials. Cox, the jury found, owed a rounded-down total of $1 billion to the plaintiffs.
As an aside, Cox states in its appeal that the latter sum is "32 times the largest copyright statutory damages jury award against a secondary infringer" and "$431 million more than all copyright statutory damages awards awarded between 2009 and 2016 combined."
Predictably, the defendants described the verdict as "shockingly excessive" – though the presiding judge in June of 2020 dismissed the majority of the company's challenges. Among the challenges that said judge allowed to proceed, however, was one pertaining to an alleged overlap between sound recordings and underlying compositions across the lists of purportedly infringed works.
Atlanta-headquartered Cox then received 60 days to provide an updated list that omitted overlapping works, and this new list contained 7,579 items – 2,438 fewer than the initial lists, for nearly a quarter of a billion dollars in potential savings.
Finally, in terms of the multifaceted legal battle's timetable, the judge ultimately left the list of allegedly infringed works – and, in turn, the billion-dollar judgement – intact, mainly because Cox's attorneys "did not present evidence of the supposed relationship between the sound recordings and musical compositions at trial."
Cox Communications and its counsel in February of this year formally filed a notice of appeal, specifying that they intended to take the matter to the Fourth Circuit – and now, they have in fact appealed, new legal documents reveal.
Predictably, with millions having already been spent on legal fees and a staggering $1 billion verdict on the line, Cox Communications leaves no stone unturned in the all-encompassing appeal, which spans close to 100 pages.
"The music industry is waging war on the internet," the firmly worded text states at the outset, explaining that some "15 years after Napster, the music industry launched an aggressive new strategy: Attack the internet itself, suing the internet service providers."
From there, the appealing party indicates that unlike Napster, "internet service is neither designed nor advertised to promote piracy" – while emphasizing Cox's role in developing "an automated system for contacting subscribers upon receiving a notice of infringement.
"Not only does Cox not encourage infringement, it cannot prevent infringement over its cables, any more than your phone company can prevent users from perpetrating frauds over telephone lines. Instead, Cox invests significant resources in education and deterrence," the appeal reads.
Shortly thereafter, the appellant says just one percent of Cox's six million users are accused of infringing upon protected media – and that 95 percent of infringers cease downloading works (without permission from rightsholders, that is) after receiving a formal warning through the "Cox Abuse Tracking System."
The latter processes about one million copyright infringement notices annually, per Cox, and in 2013 and 2014 (when the case's alleged infringement occurred), the Abuse Tracking System had three phases. The first (an email notice) ended infringement 78 percent of the time, according to the document, whereas phase two, a suspension of internet service, upped the figure to the aforementioned 95 percent success rate.
The "drastic" third and final phase, a permanent suspension from Cox, was utilized just "a few dozen times in 2013 and 2014," and "the only accounts that continued to rack up more and more notices were all business accounts or regional ISPs, termination of which would have carried especially devastating consequences."
And with regard to the anti-infringement laws and rules purportedly advocated by the plaintiffs, especially those concerning banning repeat infringers, Cox writes: "ISPs will have to boot entire households or businesses off the internet—cutting their lifelines, their livelihoods, and their social connections—based on a few isolated and potentially inaccurate allegations."
Soon before segueing into the crux of its appeal and arguments, Cox highlights the nuances of the lawsuit it engaged in with BMG, including that the case's jury found it guilty of contributory infringement, but not vicarious infringement, and that the major labels' "copycat" suit arrived about a month before BMG and Cox settled.
On the vicarious-liability front, Cox states that its "subscribers are not its agents, it gains nothing when they infringe, and it plays no role in monitoring or directing their activities." Moreover, the ISP maintains that it did not profit directly from subscribers' infringing behavior and that it was "significantly more aggressive" in deterring infringement, citing peer-to-peer rates on its service and on other ISPs.
"If a diner at Denny's makes a scene during dessert," Cox elaborates, "a restaurant manager may opt not to eject him because the restaurant wants him to pay the check. That does not mean Denny's has a direct financial interest in the diner's outburst. Nor does it mean that the ability to rant in public is built into the price of the burger, or that the diner was drawn to that restaurant because it tolerates rants."
Cox also indicates that it "was unable to supervise the internet activity" of its previously mentioned six million subscribers: "No red alert goes off in Cox headquarters when a user is about to turn from online shopping to an illegal download, just as AT&T has no idea when a phone call turns from conversation to conspiracy."
In an effort to likewise vacate the contributory infringement judgement, Cox takes aim at the idea that it should have banned repeat infringers from its network at once, relaying that a full 77.9 percent of these individuals "never get past the third notice" – meaning, in turn, that it was difficult (or even impossible) to know which accounts would again infringe upon protected media.
In a similar vein, the defendant says that the automated copyright infringement notices from MarkMonitor "were highly error-prone…MarkMonitor never determined whether a user who had a copy of a recording was on Cox's network when she downloaded the song; the user could have taken her laptop to the coffee shop or downloaded it on her iPhone through her cellular network.
"Based on just a handful of disputed and indefinite infringement notices, it is decidedly unreasonable and highly infeasible to disconnect a household's internet access—a step that might cut a child off from schooling, get a parent fired from her job, or shut a disabled person off from the entire outside world," the appeal proceeds.
Finally, the lengthy document reexamines the number of works – 6,734 sound recordings and 3,283 compositions – that the plaintiffs claim to be entitled to damages for, taking issue specifically with an extra $223 million stemming from overlapping masters and compositions in the context of the Copyright Act's "derivative work" definition.
Furthermore, Cox Communications targets another half of a billion dollars in allegedly invalid damages, saying that the court "permitted separate awards for each song rather than for each album—further inflating the number of awards by over 5,000, or over $500 million."
"The $1 billion judgment is entirely untethered from both the harm it caused—$692,000 in displaced downloads [at a rate of $1 per song download]," Cox reiterates in closing.
Earlier this month, Cox Communications sued BMG and Rightscorp for allegedly sending thousands of "abusive and unfair" copyright infringement notices.