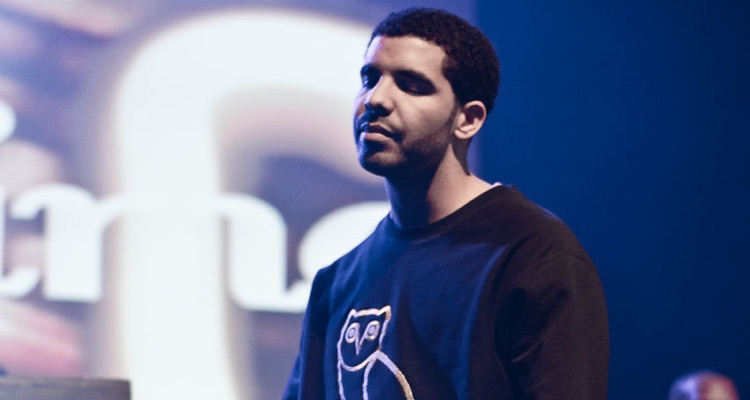 Smith Falls, Ontario-based cannabis company Canopy Growth (CGC on NASDAQ) has officially ended its joint venture with More Life Growth, a cannabis brand from Toronto-born rapper Drake.
Eight-year-old Canopy Growth formally revealed the conclusion of its joint venture with Drake in a newly released earnings report, covering the 12 months ending on March 31st, 2021. The parties publicly announced their partnership back in November of 2019, specifying that they were eager to develop a line of products focusing on "wellness, discovery and overall personal growth," with a larger goal "of facilitating connections and shared experiences across the globe."
And in its latest performance analysis, Canopy Growth – about 6.7 million shares of which belong to the Vanguard Group, according to Yahoo Finance – specified that its total assets were worth $5.64 billion (CA$6.82 billion) as of March's end, with the fiscal year's revenue having improved to $501.61 million (CA$607.19 million), against $363.18 million (CA$439.63 million) in 2020.
Nevertheless, the company's net loss swelled to $1.38 billion (CA$1.67 billion) through the 12 months ending on March 31st.
Bearing these figures in mind, Canopy Growth has wrapped its Drake partnership after roughly 18 months, despite the rapper's continued music-industry success and estimated net worth of $180 million.  
Under the agreement, Canopy Growth sold 100 percent of the shares in "1955625 Ontario Inc.," a subsidiary that possesses a Health Canada license "for a facility located in Scarborough, Ontario," to More Life. In exchange, Canopy Growth received a 40 percent stake in More Life, 60 percent of which belonged (and presumably belongs) to "certain entities that are controlled by Drake."
Said "entities" then granted More Life the right to "exclusively exploit" Drake-related IP and brands, according to the earnings report, and More Life proceeded to sublicense the rights "in Canada to Canopy Growth in exchange for royalty payments."
But March of 2021 saw the involved businesses nix the licensing agreement, per the document, and Canopy Growth now intends to house an R&D division in the facility that More Life formerly occupied, according to a statement from communications director Jennifer White.
Moreover, the cannabis business listed impairment losses of about $8.51 million (CA$10.3 million) from More Life, besides derecognizing "the remaining minimum royalty obligations owing to More Life," at $27.82 million (CA$33.68 million).
The precise reasons for the Drake-Canopy Growth partnership's falling through remain unclear, as the 34-year-old didn't appear to have commented publicly on the matter at the time of this piece's writing. However, it's worth noting that Canopy Growth in March of 2019 partnered with Vancouver native Seth Rogen to launch Houseplant, a "cannabis company dedicated to product quality and consumer education."
Furthermore, Canopy also has an agreement in place with Martha Stewart, who was named the company's "official strategic advisor" last month. Separately, Drake in late April offered a $100,000 prize for the Ultimate Rap League champion.