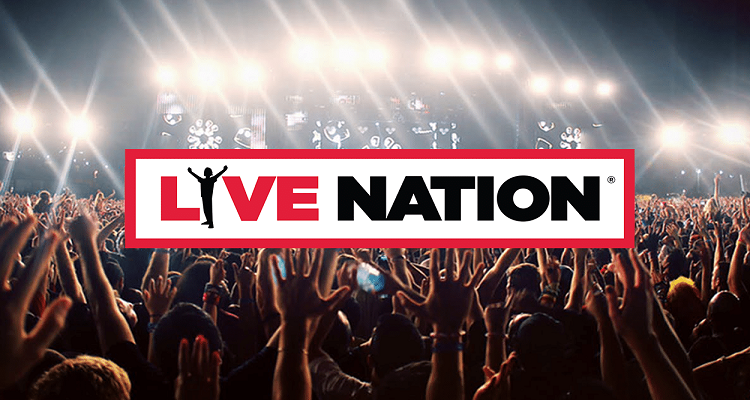 Back in July of 2019, Live Nation announced plans to acquire a controlling stake in Mexican promoter Ocesa Entertainment from Latin American live-entertainment company CIE and Mexico City-headquartered mass-media corporation Grupo Televisa. Now, despite canceling the multimillion-dollar play amid the unprecedented disruption ushered in by the pandemic, Live Nation has officially moved to "resume" the deal.  
Live Nation (NYSE: LYV) unveiled its (continued) intention to acquire 51 percent of Ocesa Entertainment via a formal release this morning, in addition to submitting relevant regulatory filings to the Securities and Exchange Commission. The Beverly Hills-based concert promoter will pay MXN $8.34 billion for the interest in Ocesa – which came out to approximately $400 million when the deal was announced more than two years ago and currently converts to about $444.64 million.
However, seven percent of the sum, roughly $31.12 million at the present exchange rate, will "be held back and retained by Live Nation to cover operating losses, if any, for a period of time following closing," the Ticketmaster parent company's release indicates. Moreover, the previous contract called for Live Nation to cover the sale's cost in both stock and cash, but the updated deal is "all cash."
And while the original investment received authorization from regulatory agencies, said authorization "must be confirmed once again" owing to the transaction's multiyear pause and modified terms. Consequently, the involved entities expect the agreement to wrap "by late 2021 or early 2022."
Live Nation as well as CIE and Grupo Televisa will be able to scrap the transaction once more if it hasn't closed as of June 12th, 2022, and the buyer – which issued another half of a billion dollars in debt at 2021's start – "is considering various options to finance the purchase price for the acquisition, which include the issuance of equity securities subject to market conditions."
That the agreement is moving forward appears indicative of Live Nation's high hopes for the ongoing recovery within the live-entertainment space, which has suffered unprecedented financial damage as a result of COVID-19 lockdown measures and large-gathering bans.
On this front, Live Nation – which implemented COVID-19 vaccination requirements at its festivals and venues last month – disclosed in the release that both concert attendance and ticket sales are "pacing ahead of expectations," with eight million fans having attended the shows that it promoted in August. "September is on pace to reach similar attendance levels," the company proceeded, and "the concerts pipeline for 2022 is up double digits from 2019."
Ocesa possesses Ticketmaster Mexico – meaning that the division will operate under the same banner as the overarching Ticketmaster if the buyout closes – and "promotes more than 3,100 events for nearly 6 million fans in a typical year across Mexico and Colombia."
Plus, the investment will see Live Nation secure a stake in Ocesa holdings such as OcesaSeitrack (the company's "booking and artist management joint venture"), corporate-event business ICREA, and Mexico City's Centro Citibanamex exhibition center.
At the time of this piece's publishing, Live Nation stock was up about two percent from Friday's close, for a per-share price of $87.79. The figure marks a more than 24 percent improvement for LYV since the start of 2021, and Saudi Arabia's Live Nation stake (purchased for $500 million last April) has quietly approached $1.1 billion in value.