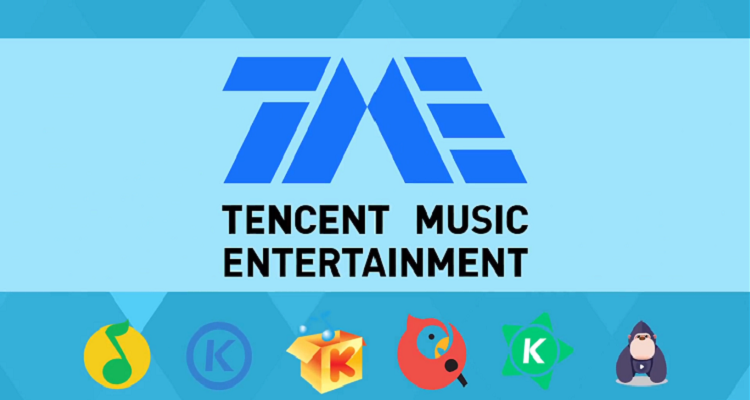 About six months after disclosing its intention of spearheading a secondary stock listing, Tencent Music (NYSE: TME) is reportedly preparing to make shares available on Hong Kong's exchange "as soon as next week."
Update (9/15): Tencent Music has confirmed its Hong Kong listing plans, and shares are expected to begin trading as "1698" next Wednesday, September 21st. In a separate release, the company quietly announced that Liang Tang had resigned from the board, with one Jeanette Kim Yum Chan (currently chief legal, compliance, and risk officer at Australia's Airwallex) signing on as an "independent director."
An existing director, Edith Manling Ngan, has replaced Tang on the board's compensation committee. Below is our original coverage of Tencent Music's secondary listing.  
The seemingly concrete secondary-listing plans of the Shenzhen-headquartered company – which operates China's QQ Music, Kugou, and Kuwo streaming services as well as the WeSing karaoke app – came to light in a recent report from Bloomberg. At the time of this writing, however, Tencent Music execs hadn't commented publicly on the subject, and the precise timing of the rumored listing remains unclear.
In any event, Tencent Music (which reported a 25 percent year-over-year jump in paid subscribers during Q2 2022) could kick off related "marketing activities" sometime during "the coming days," according to the report. Additionally, TME's Hong Kong stock market debut will reportedly be executed "by introduction," meaning that the company won't be issuing new shares or raising fresh capital.
During today's trading hours, Tencent Music's already-listed shares improved slightly from yesterday's close, finishing at $4.78 apiece. Though the figure reflects a 33.52 percent boost across the past six months, it likewise represents a more than 30 percent falloff from 2022's beginning and an over 40 percent decline since mid-September of 2021.
Of course, a number of tech-sector stocks – and particularly shares in subscription-based entertainment services – have suffered material price decreases on the year. Spotify stock (NYSE: SPOT) ended today's trading at $102.45 per share (down 58.04 percent from 2022's start), for instance, against $224.12 per share for Netflix stock (NASDAQ: NFLX), which has slipped by 62.48 percent during the past nine and one-half months.
And needless to say, observers have for years expressed concerns that Tencent Music (and an array of other China-based companies) could be delisted from its stateside exchange due to broader geopolitical trends. Last month, five state-owned Chinese businesses revealed that they would voluntarily delist from the New York Stock Exchange as they faced scrutiny from regulators.
Should the Hong Kong listing proceed, Tencent Music would be joining the likes of NetEase's Cloud Village, which includes the Cloud Music streaming service.
Cloud Village made shares available to the public in December, after Sony Music Entertainment (SME) took a $100 million stake. More recently, TikTok parent ByteDance – which launched a streaming service in China five months back and may be preparing to roll out a U.S. counterpart – reportedly shelved its own IPO plans. However, this wasn't the first time that the controversial entity had decided against pursuing a listing on the public market.