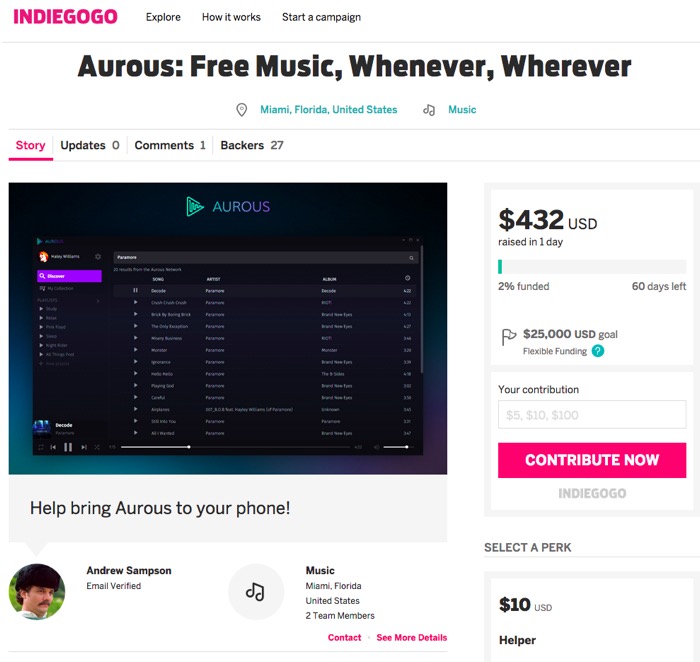 Updated, Monday 6:30 am PT: Aurous has now canceled its crowdfunding campaign on Indiegogo with little explanation; more details ahead.
Last week, Aurous revealed plans to develop a BitTorrent-enabled music application, essentially the music equivalent of Popcorn Time.  "The app itself is decentralized, nothing routes through any external servers for the primary features," developer Andrew Sampson told Torrentfreak.  "Even if as a project, development stopped and we shut down our website, the app would still continue functioning without any problems."
"It can look through entire BitTorrent archives in milliseconds to get individual files."
Now, Aurous is pitching for cash, with an initial goal of $25,000 to get the ball rolling.
In just the first few hours, the music industry's next public enemy number one has raised nearly $500, or 2 percent of that goal.  It's unclear if the music industry powers-that-be, including the Recording Industry Association of America (RIAA) are taking any steps against Aurous (we're awaiting response), or, if they're even aware of it.
Just recently, the RIAA coordinated with the FBI and other authorities to shut down highly-trafficked file-sharing site ShareBeast.