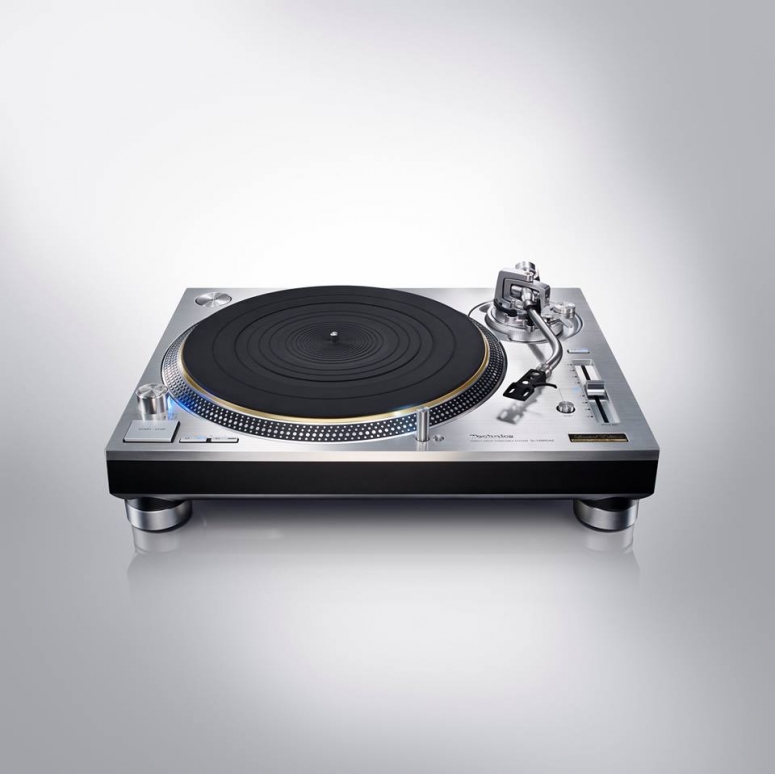 Earlier this week at the CES convention in Las Vegas, Panasonic-owned Technics announced the return of the SL-1200 class of turntable.  That was first reported on DMN last year, and now, it's a reality.  According to reports, a high-class, limited-edition version will cost $4,000, a massive increase from the previous model pricing of roughly $1,750.
The newly upgraded SL-1200G Grand Class edition coincides with Technics' 50-year anniversary, and is a showy, almost concept piece.  Across the broader model lineup, Panasonic aims to resolve some of the structural issues that were experienced with the older models.  Newly-upgraded features include a core-less motor that eliminates the vibrations, and rotational positioning sensors that will subdue remaining jitters.
Although the updated product brings various additional benefits, price is a potential downfall.  The new SL-1200G is solidly in the premium category, which potentially puts it out of reach for certain price-conscious customers or casual fans who do not use turntables professionally.  Other SL-1200 models could be expensive, though certainly not as stratospheric.
Without doubt, Technics are premium pieces of musical gear, though customers will be expecting a significant increase in performance to justify any sizable expenditure.  Perhaps Panasonic will be relying on turntablists and music enthusiasts to part with their money, especially since most modern DJs are twiddling knobs, not spinning platters.
The models will be released in summer.