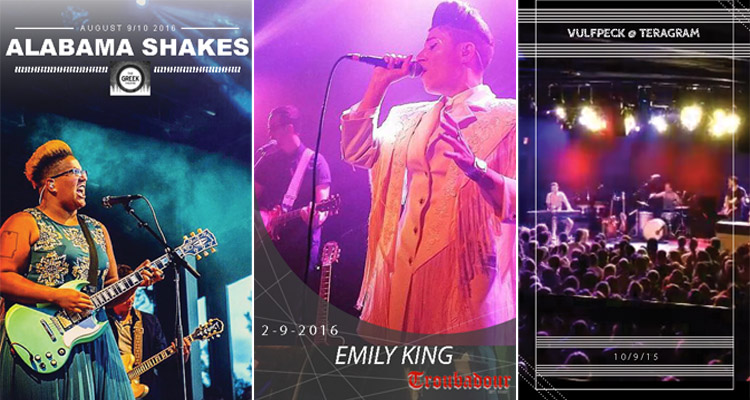 Snapchat just unveiled on-demand geofilters enabling any user to create a custom filter for their event. For those of you over 25 who don't Snap regularly or understand the app, let me break it down for you briefly and explain how useful this new tool can be.
Snapchat reported that, collectively, their users view 7 billion videos a day. Granted these videos are 10 seconds long (max – and they disappear after 24 hours), but it's part of the reason the company is currently valued at $16 billion. Snapchat hasn't publicly disclosed user numbers for some time, but nearly a year ago Evan Spiegel, the company's co-founder and CEO, said Snapchat had 100 million daily active users. Some estimate that number has doubled.
+Facebook Video View Counts Mean Nothing. But Snapchat And YouTube's Matter
The way most people use Snapchat is by capturing moments throughout the day in the form of photos or 10 second videos and posting them to their Story. Users can also send a Snap directly to a friend privately. Private snaps disappear after viewing and Stories disappear 24 hours later.
Snapchat has had location-based geofilters (oftentimes designed and submitted by the community) for just over a year and half now, where by swiping right a user can access filters for their photo or video that brand their moment by a location tag like Venice Beach, Manhattan, Disneyland, Runyon Canyon, Hollywood, Muscle Beach, Boston College, Fenway Park, you get the idea.
Before today only large brands (like McDonalds) could create custom geofilters, but now it's open to everyone – and for a very reasonable price.
Snapchat's announcement video (in which "Happy Birthday" is sung for a moment – now that the song is officially open for anyone to use WITHOUT a license from Warner/Chappell) follows a young millennial creating and celebrating her birthday party geofilter.
https://www.youtube.com/watch?v=E_ZjEeEez_0
I go out and see music multiple times a week and I usually Snap a few seconds of the show. Occasionally I forget to write on my video who the artist is and I get direct Snaps from my followers asking me to identify the artist. However, if there was an attractive filter with the artist's name accessible by simply swiping right, I'd add it every time.
And now it's possible.
For as low as $5 for an 8 hour window of time spanning 20,000 sq feet (about half a city block), you can create a custom geofilter that's available for every Snapchatter in the designated area.
This is especially useful for mid – high level acts playing theaters, amphitheaters and arenas. As a test, I created an Alabama Shakes geofilter for The Greek Theater in LA for their back to back August dates. It cost only about $35 for two days. Not bad considering that could potentially be thousands of branded Snaps sent out at once (viewed by tens of thousands of other Snapchatters). From an advertiser's standpoint, this is a goldmine.
Snapchat provides 10 templates for either Illustrator or Photoshop, but you aren't required to use their templates. The design just needs to follow their guidelines.
Unfortunately, Snapchat only allows submitting custom geofilters up to a month in advance of the event – a nuisance if planning a large tour.
Small – mid level acts could also experiment with geofilters and announce from the stage for everyone in the house to Snap their show and use their custom filter. It's a fun way to bridge the physical and digital experiences while propelling a tour's momentum.
I drew a geofilter fence around the Troubadour (400 cap venue in West Hollywood) for a 10 hour window (might as well get the Snap party started for those waiting in line outside the venue) and it cost just $5.30.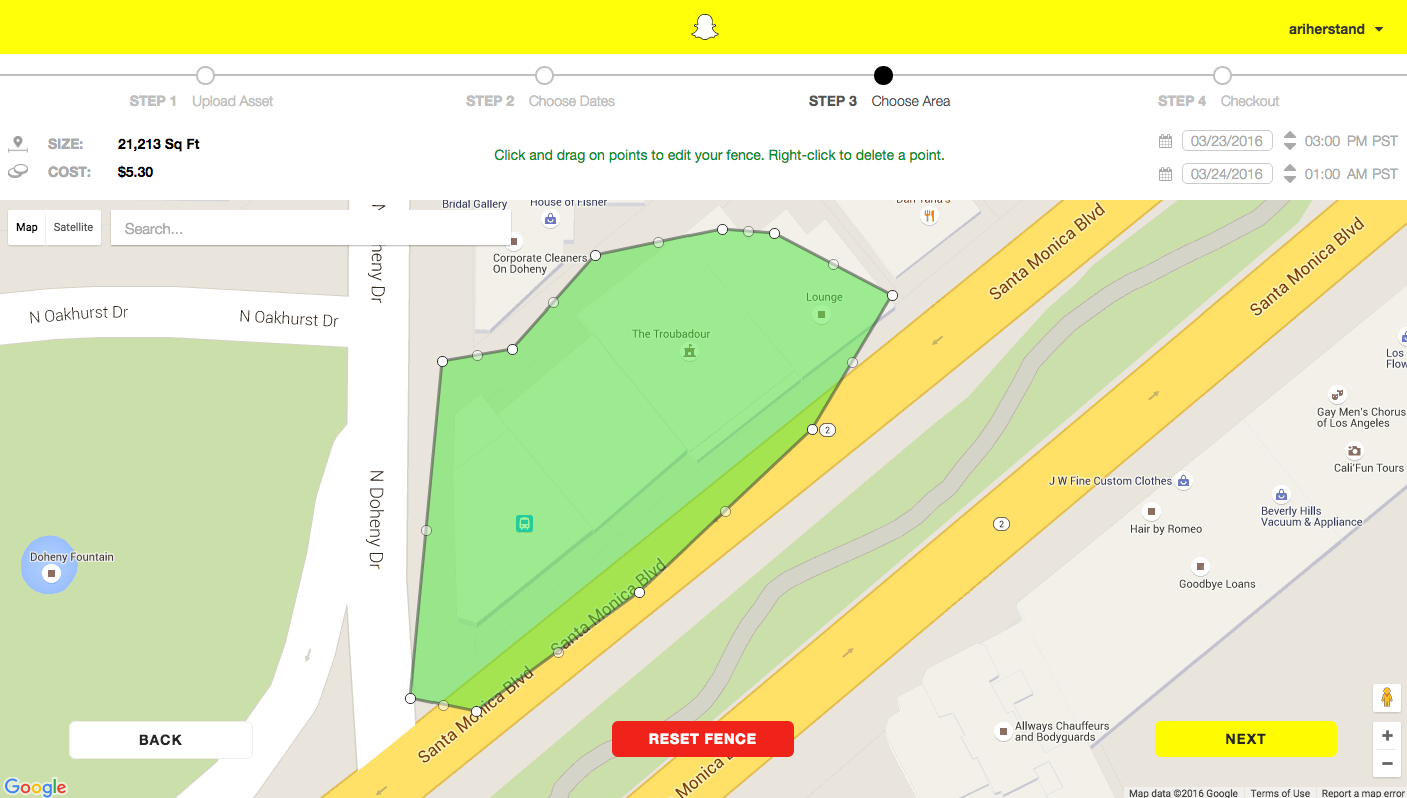 And what about festivals? Every Summer festival should make sure to have their own custom geofilters. Last year, Snapchat created timed geofilters for Coachella that put the artist's name on the filter based on when the moment was captured in correlation to set times. With hundreds of festivals around the world set for this year, organizers should make sure to add geofilters to their pre-fest planning.
Unfortunately, Snapchat hasn't done much to boost direct revenue generating possibilities for artists (like click throughs to tickets page), but enabling average users to create these kinds of branded filters is definitely a step in the right direction.