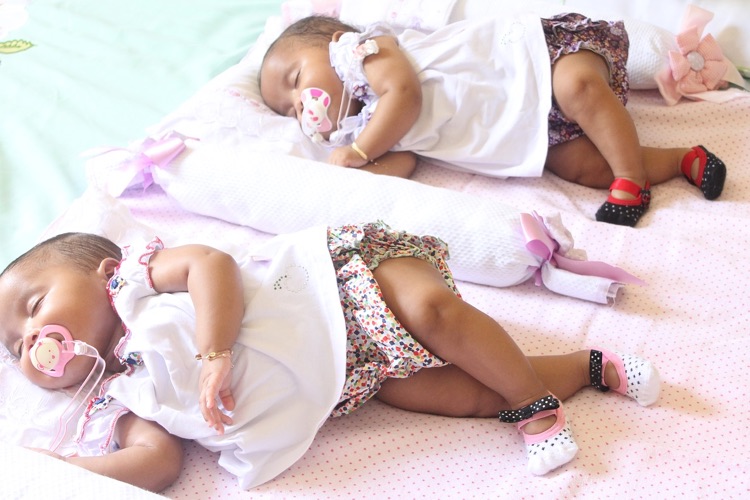 Beyonce's twins were reportedly born premature, according to a report surfacing this morning.
The following is a developing story.  Please check back for ongoing details.  Last update: Tues. June 20th, 11:25 am.
The most-anticipated pair of the year may have arrived a bit early.  According to an unconfirmed report published by TMZ this morning, the twins were born premature and are being treated for jaundice.
"Beyonce's twins were premature and are 'under the lights' to normalize," the report states.  "This according to sources connected with the family."
Initially, TMZ reported that Beyonce's twins were experiencing a 'minor issue'.  That issue now appears to be jaundice.
So far, an official statement has not been issued.  Earlier, father Mathew Knowles spilled the beans on the birth, though strangely neither Jay Z nor Bey shared the news.  Now, that strange timing may make sense if the twins were born under less-than-ideal circumstances.
That stated, it's not entirely uncommon for twins to pop out a little early.  For starters, that's double the stuffing in the oven, making it a far more complicated process.
All of which suggests that these are 'normal complications,' and nothing to serious.  But the whole thing also raises questions about the level of self-generated publicity around this birth, especially if there are complications.