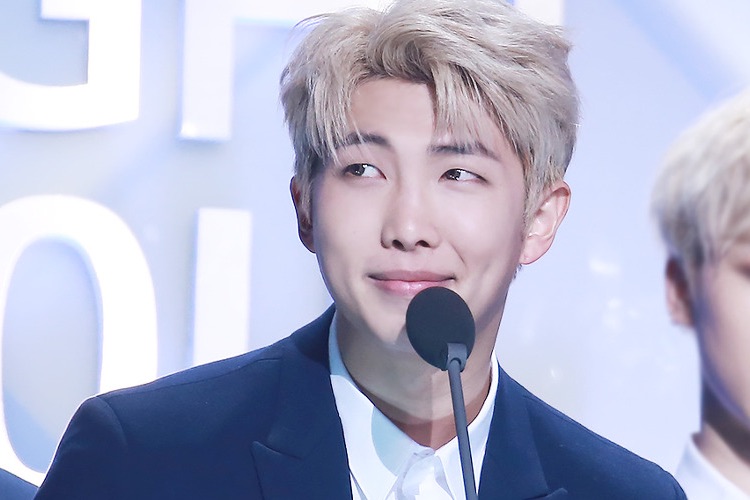 Are BTS ARMYs in for an extremely rude awakening?  As Rap Monster considers another solo venture with rapper Wale, the threat of an abrupt split is only increasing.
'Something is coming…'
BTS' fame has never been higher.  And ARMYs are multiplying worldwide.  But is Rap Monster secretly plotting an eventual solo split?
That's becoming an increasingly important question, especially as the rapper keeps testing the waters on a lucrative solo career.  Just recently, Rap Monster (real name Kim Nam-joon) joined forces with DC-based rapper on a collaboration that failed to ignite.  Indeed, the collaboration track, 'Change,' was extremely underwhelming alongside BTG mega-smashes like 'Not Today'.  And after results like that, it would only spell career suicide for Rap Monster to strike out on his own.
But maybe it's time to try again.  And a recent Twitter exchange strongly suggests that the pair are going to try another collaboration.
In fact, it looks like Rap Monster is aggressively making this a reality.
Just this week, Rap Monster performed a part of 'Change' during Naver's V Live.  That was furiously forwarded to Wale by ARMYs.  But according to Wale, the BTS rapper is also picking out beats for the second song.  "He sent me beats too," Wale confessed in response to an ARMY retweet of Nam-joon's rendition.
"Something is coming."
Here's the exchange that led to the revelation that a second song is in the works.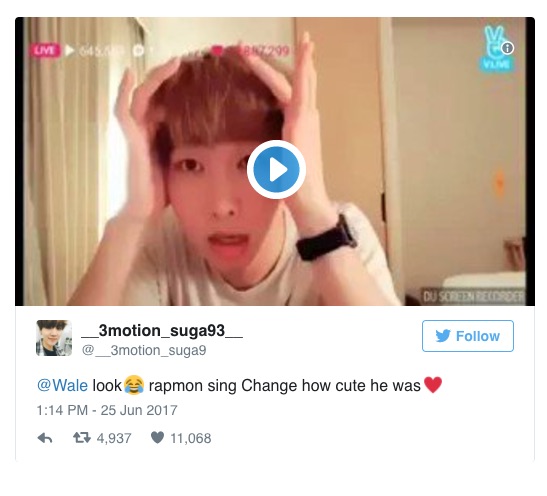 The next song will undoubtedly be stacked against BTS mega-hits to compare the results.  All of which raises the question: what if Rap Monster scores a mega-hit on his own, and outshines previous BTS results?
That's a very real possibility, especially given that a billion-plus YouTube smasher is always arriving.  Just ask PSY, Shakira, Wiz Khalifa, Justin Bieber, or Pitbull about that.  And after that happens, Rap Monster will face extreme pressure to 'strike the iron while it's hot,' and take millions of dollars off the table — alone.
Of course, most ARMYs deny the possibility, especially as the group appears happily united on 'Bon Voyage'.  Then again, it's often the most dedicated fans that get punished the worst — just ask any old school 'N Sync loyalist about Justin Timberlake.  Or, sit down with a One Direction fan and ask them about Zayn Malik or Harry Styles.  All of them thought it was forever, too.
And perhaps most tellingly, Rap Monster's solo work doesn't involve any of the other Bangtan.  All of which would make a clean split even easier if a mega-hit emerges.