A second video may surface showing Demi Moore having inappropriate contact with an underage person, according to confidential sources.
It's been called disturbing by some, overblown by others.  But video footage of a 19 year-old Demi Moore passionately kissing a 15 year-old isn't exactly wholesome entertainment.
Now, there may be more.
The video currently circulating involves an incident filmed in 1982.  It features Moore passionately kissing Philip Tanzini, 15 at the time, on multiple occasions.  Demi Moore appears completely drunk in the footage; Tanzini is now over 50 and refuses to comment on the episode.
Now, a pair of sources have told Digital Music News that another video showing something similar exists.  It's unclear if the video also involves an underage Philip Tanzini, depicted in the first video.  But one source noted the 'circumstances are very similar' to the first video.
Also unconfirmed is whether 'Entertainment Tonight' is the keeper of this second video.
The footage may exist in the vaults of a major television or Hollywood studio.  Other copies are not accounted for.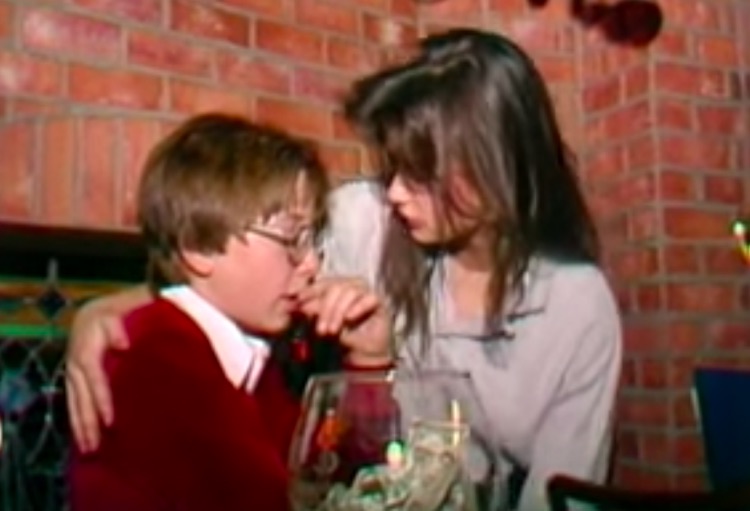 Apparently, strict rules surround the release of video footage, particularly unreleased footage.  In many cases, employees cannot view archives without logging their visit.  That could make it complicated to leak the video, though plenty of workarounds apparently exist.
Regardless, an identified leaker could face major lawsuits and blacklist reprisals.
Whether that will keep this video footage from YouTube or a separate video channel was not clarified.  Earlier, rumors surrounded b-role footage of Donald Trump uttering the n-word and other racial epithets.  Tom Arnold even claimed to have the footage in hand, though nothing was released.
Looks like Demi Moore will be spared the high-profile sexual abuse takedown — for now.
A separate source to DMN noted that the New York Times has quickly passed on the Moore story, without seriously considering it.  Just recently, the Times effectively derailed Louis C.K.'s career after publishing accusations involving masturbation in front of female colleagues.
Other publications, including Variety, the Hollywood Reporter, and even Buzzfeed, are steering clear of this one.  Maybe Moore gets a pass on this one — but critics are crying over the imbalance.  If Moore was male and Tarzini female, would this be a totally different situation?
The development follows a major sexual abuse scandal involving Berklee College of Music.  According to a bombshell piece in the Boston Globe, the school quietly dismissed 11 professors accused of sexual misconduct.  But outside of that imbroglio, the music industry remains relatively free of sexual abuse allegations — for now.
More as this develops.
---