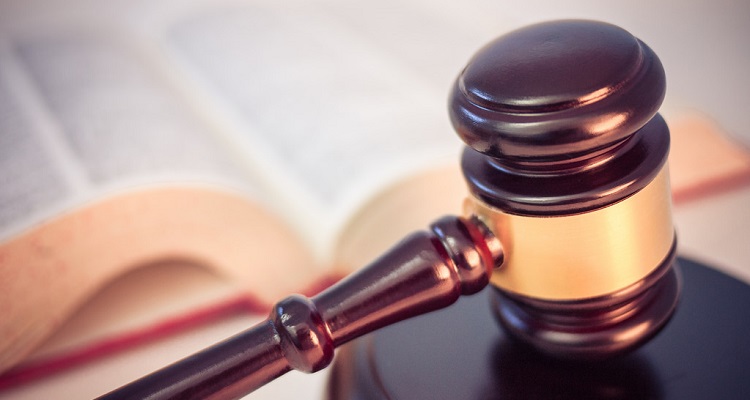 Apple now has to answer serious questions about whether they throttled older iPhone models.
Does Apple deliberately slow down older iPhones in an attempt to force users to upgrade?  That's the question federal courts may soon decide.
Last month, iPhone users in California and in the Midwest filed multiple lawsuits against the consumer tech giant.  The class-action lawsuits accuse Apple of purposefully engaging in "deceptive, immoral, and unethical practices."
The Cupertino-based company allegedly designed its flagship smartphone to slow down after a specific period, forcing customers to upgrade.
Six days later, the total number of class-action lawsuits jumped to 8.  In addition, two iPhone owners sued the company in Israel.  They argued that the company had "breached its duty toward consumers by concealing information."
In an attempt to defuse the growing controversy, Apple slashed the price of replacement batteries.  The out-of-warranty battery replacement fee is now $29, down from $79.  The move has yet to convince consumers, however.
When 8 class-action lawsuits just aren't enough.
According to Patently Apple, the Cupertino-based company now faces 30 class-action lawsuits.  12 lawsuits were filed in Northern California alone in the past three weeks.
The cases cite the following five separate causes of action.
"Breach of Implied Contract

Trespass to Chattel

Breach of Covenant of Good Faith and Fair Dealing

Violation of California's Unfair Competition Law

Violation of California's Consumers Legal Remedies Act"
Each class-action lawsuit cites Apple's "deliberate interference with property without consent."  9to5Mac writes that the company may "point out that every iOS update is installed with user consent."  As users must tap the Agree button to use the iPhone, the company may not be found liable.
Did Apple deliberately deceive consumers?
The consumer tech giant doesn't only face scrutiny in a court of law.  Apple now faces investigations in both France and the US.
In the US, Senator John Thune (R-SD), chairman of the Senate Commerce Committee, sent a letter to Tim Cook.  According to the Wall Street Journal, he asked the company "for answers on a series of questions" related to the company's decision to throttle processing performance on older phones.  Thune also noted that many consumers have blasted the company for charging for battery replacements.
The BBC writes that in France, companies cannot "intentionally shorten the lifespan of a product."  Paris' prosecutor's office has launched a formal investigation into the Cupertino-based company's practices.  Prosecutors believe that the company may have engaged in "deception and programmed obsolescence."  Penalties could include a jail term or up to 5% of the company's annual turnover.
Exploding iPhones
Apple doesn't only face a judicial and political nightmare.  It now has to deal with exploding iPhones.
On Tuesday, authorities evacuated an Apple Store in Zurich, Switzerland.  An iPhone battery had reportedly overheated and exploded.
According to local police, a repair worker had burned his hand while removing the iPhone's battery. 50 employees and consumers were forced to leave the store.  Zurich City Police reported that the smartphone "suddenly exploded for an unknown reason."
In a statement, the Zurich City Police said,
"The staff responded well and correctly.  They sprinkled quartz sand over the overheated battery so that the smoke could be contained and sucked out after switching on the ventilation."
Police added that seven others had also been injured but weren't hospitalized.
Earlier this week, an iPhone 7 exploded and reportedly burned a teenager's stomach.  Orlando-area teen Tina Pierre filed a complaint against Apple after showing an iPhone-related scar.  Speaking on her conversation with the company's customer support team, she told News 6,
"They just kept asking me, 'Well, how's the phone doing?  You need to send the phone in. ' And I was like, 'What's going on with my stomach?'  They didn't ask me about my burn.  They weren't concerned with it."
Apple's response.
In a statement following what some have dubbed as #ThrottleGate, the company issued a formal apology.
"First and foremost, we have never — and would never — do anything to intentionally shorten the life of any Apple product, or degrade the user experience to drive customer upgrades. Our goal has always been to create products that our customers love, and making iPhones last as long as possible is an important part of that."
---
Featured image by Blogtrepreneur (CC by 2.0)