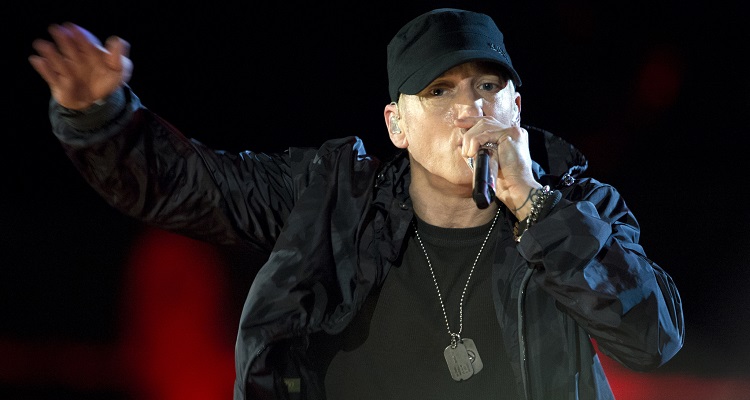 MMA fastrack!
Looks like the super-sized Music Modernization Act (MMA) is getting fast-tracked — big time.  Just today, the consolidated music legislation received a unanimous 32-0 vote from the House Judiciary Committee.  Onto the bigger House!  DMN first broke the consolidated bill on Tuesday — here's more detail.
---
Apple Music… Worldwide.
Looks like Apple Music is going globally big.  DMN first tipped that Apple Music had crossed the 40 million subscriber mark, a critical threshold.  Accordingly, more people are joining the team: the company is now naming Oliver Schusser to lead Apple Music Worldwide.  According to Shirley Halperin of Variety, Schusser steps into the role of vice president of Apple Music & International Content after leading ex-US expansion plans for theApp Store and a range of iTunes properties.
Separately, Spotify has launched a $12.99 bundle with Hulu.  And that appears to be the first of many interesting bundles ahead (stay tuned).
---
GEMA crosses €1 billion.
German royalty society GEMA boosted revenue 5% last year, reaching €1.07 billion.  Revenues improved €49 million, thanks partly to gains in performance income.
---
EP Entertainment launches a Latin division.
The broad-based music and entertainment firm has tapped Angel Zamora to lead the expansion.  The company's clientele includes Allesia Cara (EP/Def Jam).
---
Welcome to the Music Industry Hall of Fame.
The Music Business Association has announced that it will induct Tower Records founder Russell Solomon into its Music Business Hall of Fame.  The ceremony will launch at a luncheon on May 17th at the Omni Nashville Hotel.  Actor Colin Hanks, who directed the 2015 Tower Records documentary, All Things Must Pass, will pay tribute to Solomon.  The founder of the iconic music store passed away on March 4th.
---
Walmart's integral role in the streaming music market.
A YouTube video of a yodeling kid at Walmart has gone viral, with over 11 million views in just 10 days.  In the clip, the 11-year-old boy, identified as Mason Ramsey, proudly sings Hank Williams' 'Lovesick Blues.'  Now, the song itself has enjoyed renewed popularity.  On Spotify, streams of 'Lovesick Blues' have jumped 2452% in a period of two weeks (March 26th to April 9th).  The track now ranks on Spotify's Global Viral 50 chart.
---
Un-Divided revenue.
UK music company revenues last year grew at the fastest rate since the mid-1990s, according to stats sent to DMN by the BPI.  At £347 million ($493 million), UK-based music companies saw a 45% increase in subscription revenue over 2016's £239 million ($340 million).  Thanks to Ed Sheeran, Dua Lipa, and Stormzy, UK record labels saw a 10.6% surge in earnings to £839 million ($1.2 billion).
---
Out with the old.  In with the new.
After departing from the ticketing giant last September, former Live Nation executive Tim Chambers has joined the Board of B2B digital ticketing platform, Tixserve.  The Irish tech startup recently secured €250,000 ($309,600) in funding from Enterprise Ireland.  Speaking on his decision to join Tixserve's Board, Chambers said,
"The live entertainment sector is often slow to adopt the benefits of new technologies.  It no longer makes sense to rely solely on paper tickets – especially when you look at the tremendous capabilities of a secure Tixserve digital ticket.  The future of ticketing must incorporate seamless digital distribution with mobile authentication, and enhanced consumer services including event timings, line-ups and biographies, location maps, and added value merchandise up-sale opportunities."
---
Live Nation still has a few friends left.
Following a report of anti-competitive behavior, Live Nation's stock has significantly dropped.  Yet, according to Citi, the drop represents a clear buying opportunity.  Citi's Jason Banzinet has upgraded the stock from Neutral to Buy.  Defending the concert promoter, Banzinet called the stock's decline "an overreaction."
---
Global fusion.
In an effort to strike partnerships with mobile operators, Amazon may soon launch a dedicated product.  Dubbed Amazon Fuse, the product would grow Prime Video, Prime Music, and other media subscription services abroad.  In a job post, the company wrote,
"Amazon Fuse is a newly launched product and team at Amazon.  Amazon Fuse enables international partners to offer Amazon subscription services to their customers.  This provides Amazon with expanded customer reach and international distribution.  The Fuse business is primarily working with mobile operators across the globe to bring Prime Video, Music, Kindle, and Prime to hundreds of millions of customers."
---
Free legendary rock concert streaming?  Not on my watch.
US District Court Judge Edgardo Ramos has concluded that owners of archival music website Wolfgang's Vault lacked the requisite licenses to stream hundreds of iconic song performances.  The owners also committed massive copyright infringement when sharing a collection of legendary rock concerts with the public.  The National Music Publishers' Association (NMPA) originally led its members to file a lawsuit against the site's owners in 2015.  Now, it's onto costly damages.
---
Terror never wins.
Ariana Grande is now releasing the first single from her album.  Following a heinous bombing at Grande's performance in Manchester, he new album will be "deeply personal and inspired by her experiences the past two years."  A terrorist had set off a bomb outside the Manchester Arena last year, killing 23 people, including himself.
---
#MeTooMiddleEast
Khalid Bajwa, CEO of Pakistan's largest streaming music service, Patari, has stepped down.  An 18-year-old girl had levied allegations of sexual harassment against Bajwa on Twitter.  Minutes after the tweet, other users stepped forward on the social media platform with their own stories.  Kajwa had co-founded Patari, along with Iqbal Talaat Bhatti and Humayun Haroon, in 2015.
---
A space for new ideas to flourish.
Capitol Music Group has announced the launch of Capitol Innovation Center (CIC), a space for conducting programming events.  The CIC will open on April 15th and will be based at the company's legendary tower and recording studios in Hollywood, California.  With the CIC, the company hopes to foster innovative ideas and inspire the next generation of music industry leaders.
---
Reg A+ Gets an F.
Royalty Flow has announced that it has canceled plans to launch its own IPO.  Matthew Smith, the company's CEO, blamed "the Reg A+ process" for the failure.  The company, a division of Royalty Exchange, had planned to allow investors to invest in Eminem's royalties, or at least a substantial portion thereof.  Royalty Flow had previously completed the acquisition of a 25% income stream of the rapper's royalties paid to FBT Productions.
---
Purchase tickets without any fees.
TickPick, a no-fee ticket marketplace, has replaced StubHub as the official secondary ticket marketplace for the Firefly Music Festival, the East Coast's largest music and camping festival.  This year's event will feature headlining acts Eminem, Kendrick Lamar, The Killers, and more.  Speaking about the news, TickPick co-founder and CEO Brett Goldberg said,
"Our selection by Firefly Music Festival is a big deal for us and festival customers because we offer prices and levels of service that are simply better than the competition.  The modern millennial-aged consumer wants transparency and simple mobile transactions.  We provide both.  We do not charge buyer fees and explicitly state all-in pricing, so there are no surprises.  Our users appreciate our approach, which allows them to get the festival, concert, or sports tickets they crave at a great price without any hassles."
---
Featured image by DoD News (CC by 2.0)