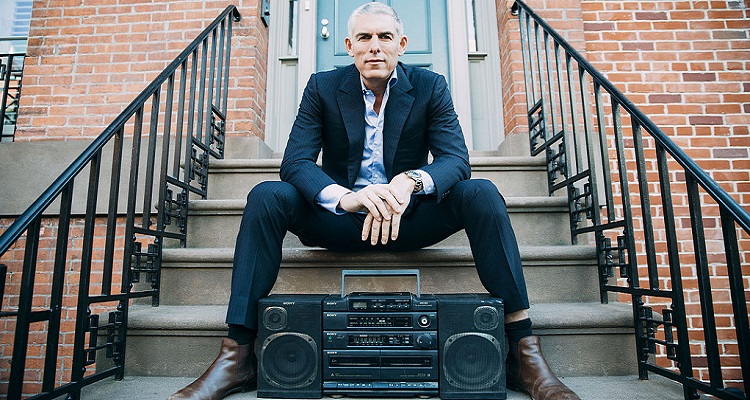 Lyor Cohen continues YouTube's path of promoting baseless arguments to defeat Article 13.
Last week, Susan Wojcicki made a heartfelt plea to YouTube's neglected creator community.
With the Copyright Directive set to the pass in the European Union – effectively forcing Google and YouTube to finally pay their fair share on copyrighted works – the video platform's CEO wrote,
"This legislation poses a threat to both your livelihood and your ability to share your voice with the world."
Keep in mind less than 3% of all content creators on YouTube make enough to break the federal poverty line in the US.  And, the video platform has made it more difficult for honest creators to earn money.  YouTube continually updates its monetization policy to pay less in advertising revenue to uploaders.
Now, Lyor Cohen, YouTube's Global Head of Music, has made a similar emotional plea to major music industry executives.  Either scuttle Article 13 or prepare to face the consequences.
Please, please, please vote against Article 13.  Please, says Cohen.
Every month, Lyor Cohen sends out a monthly newsletter to a large group of music industry executives around the globe.  Often co-authored with key players, the former Warner Music executive touches on several topics.  Cohen designs the newsletter to be informative, actionable, and entertaining.
The music industry as a whole doesn't agree with YouTube's absurdly low payouts.  According to our ongoing streaming payouts chart, the video platform pays out a paltry $0.00074 per stream.  A German researcher found that for 1,000 views on the platform, some content creators receive as little as 35 cents.
But, Cohen obviously doesn't let small things like facts get in the way of promoting his company.
He continually claims that  YouTube pays $3 per 1,000 views, a fact the RIAA and other research firms have refuted.
In Cohen's monthly newsletter for November, he invited John Shahidi, CEO of Shots Studios, a management company, to share his opinion on Article 13 – a measure in the Copyright Directive that would force user-uploaded platforms (i.e., YouTube) to pay up.
Unsurprisingly, Cohen claims Article 13 presents a viable threat, claiming it will have "severe unintended consequences for the music industry."
First, after buttering up Shahidi, praising his company's recent works, Cohen takes the time to plug his company.
"By providing a global stage, I think YouTube has reinvented collaborations.  Whether it's between artists from different countries or genres or between artists and creators – it's such a fertile space and smart way to get your art in front of new audiences."
Then, Cohen promoted the lie that Article 13 would shut down memes on the internet.  Keep in mind both Cohen and Wojcicki have yet to provide proof to back up this oft-repeated argument.
"You know that what's currently written in Article 13 might just shut down these remixes you are talking about?  Remixes and covers, tutorials, fan tributes, parodies – these are such powerful promotional tools for the industry.  Don't get me wrong: I'm all in favor of protecting artists rights and compensating them fairly – I've been fighting for this for 38 years – but we should all realize that nurturing these kind of relationships with fans and creators is one of the best things that has happened to music."
Continuing to discuss Shahidi's 'record-breaking' works, Cohen once again goes on the offensive.  Begging music industry leaders to visit YouTube's #saveyourinternet campaign, he ends his newsletter, stating,
"I'd like to wrap up and stress again that the success of the music industry and the creative environment that has benefited so many artists are threatened by Article 13, as written.  I encourage everyone making a living in this industry to learn more about it and join us to propose a better version together."
But, what does the music industry really say about the bill?
According to the International Confederation of Societies of Authors and Composers (CISAC), global technology platforms (i.e., YouTube and Facebook) set the value of creative works, paying out creators much, much less than they deserve.  Thus, Article 13 is needed to level the playing field.
Helen Smith, Executive Chair of the Independent Music Companies Association (IMPALA), agrees.  In a statement favoring the measure, she explained,
"Platforms facilitate a unique relationship between artists and fans, and copyright reform should help rebalance the licensing framework around this."
Echoing CISAC and Smith's comments, David El Sayegh, Secretary General of the Society of Authors, Composers, and Publishers of Music (SACEM), wrote Article 13 "fully acknowledges the rights of creators in the digital landscape of the 21st century."
Robert Ashcroft, Chief Executive of PRS for Music, said creators want to be heard and paid fairly for their work online.  Vowing to not stop until the bill becomes law, he continued,
"We will continue to fight for what we believe is their freedom and a fair use of their creative works."
In short, Cohen doesn't have a lot of supporters in the music industry.  He continues to fight a very lonely fight against Article 13.
In full panic mode, expect Cohen, Wojcicki, and other top Google and YouTube executives to continue promoting more baseless arguments prior to the bill's expected passing in January.
---
Featured image by Noa Griffel (CC by 4.0).